Deutsche Bank replaces company-issued BlackBerry handsets with the Apple iPhone
24
Deutsche Bank has long had a BYOD policy for employees that allowed them to swap out company-issued BlackBerry handsets and replace them with their own personal iPhone model. Now, the 15th largest bank in the world (as ranked by assets) is officially phasing out its use of BlackBerry smartphones and is replacing them with Apple's iconic smartphone. Deutsche Bank had continued to officially support BlackBerry longer than most of its rivals and that resulted in Deutsche Bank clients smartphone shaming the institution.
Interestingly, the bank itself ran several surveys back when the iPhone and iOS were still young. In 2009, only two million iPhone units were shipped to the enterprise market accounting for just 7% of the smartphones used in the corporate world. Two years later, the bank found in an internal study that switching from the physical keyboard on the BlackBerry to the virtual QWERTY on the iPhone was an "overwhelmingly positive experience."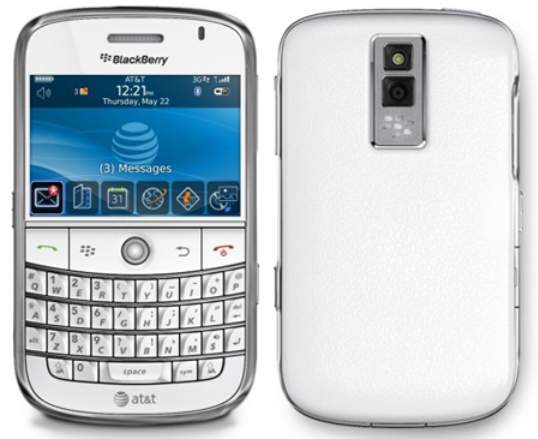 When BlackBerry owned the enterprise market with handsets like the Bold 9000
By 2013, the rest of the business world learned what Deutsche Bank had discovered, namely that the iPhone was actually a productivity tool for the enterprise. That year, the iPhone accounted for 72% of all handsets used by companies that had their mobile fleet monitored by Good Technology. The iPad accounted for 90% of managed tablets. And 95% of enterprise apps were being written for iOS.
Ironically, this change in policy occurs just as BlackBerry Mobile, under license from BlackBerry, has produced its most compelling phone to date, the
BlackBerry KEYone
. The latter, which runs on a secure Android platform, has some features not matched by the iPhone. One is the physical QWERTY keyboard, perhaps the best ever attached to a handset. Secondly, the KEYone has outstanding battery life. And the new sleek looking Black Edition of the KEYone comes with 4GB of RAM and 64GB of native storage.
BlackBerry spokeswoman Sarah McKinney noted that the decision by Deutsche Bank was expected and was not a surprise. In addition, the new iPhone units that bank employees will use can be monitored by BlackBerry BES, which tracks a company's fleet of mobile smartphones.
If you do work for a firm that has promised you a company-issued iPhone, don't expect to receive a new $1,000+ iPhone Edition model. We're pretty sure that the new features found on the tenth anniversary unit aren't weighted toward enterprise use.
source:
Bloomberg