Detroit gets 4G LTE
6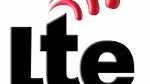 The latest city to get their skies lit up with a speedy dose of Verizon Wireless' 4G LTE network is Detroit, MI according to an announcement made just the other day by the largest carrier in the nation.
Verizon is making claims that the Detroit market will see speeds between 5-12 Mbps download and 2-5 Mbps upload speeds. Here is the statement from the regions president, John Granby:
Metro Detroit: Welcome to the future. Our advanced technology is changing the way we all work and play. Today, it gives us the ability to move large files faster and soon enjoy smooth mobile video conferencing. But, this is only the beginning. It's not about what 4G can do for you. Rather, it's about what do you want or need it to do?
Are there any Detroit users out there rocking a 4G-capable broadband card? If so, tell us what kinds of speeds you have seen since LTE was lit up over Detroit. Tell us what else you think in the comments below.
source:
BlackBerryOS.com