Dell brings back the Venue as a Windows 8.1 tablet
12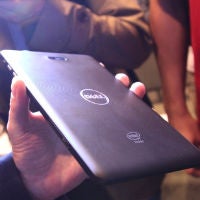 Dell has had a troubled past in the mobile device game. It was one of the first to try out both 5-inch and 7-inch Android devices, but tried it at a time when the technology just wasn't refined enough to make a comfortable 5-inch device, and software wasn't ready for tablets. Last year, Dell killed its last smartphones the Android-powered Venue and the Windows Phone Venue Pro handsets, but now its time for the Venue to make a comeback.
Originally, the Dell Venue Pro was a Windows Phone smartphone with a slider keyboard, but this time around the Venue brand is being used on a Windows tablet. Dell has been active with Windows 8 hybrid devices, and it does still have a couple tablets on the market - the Windows RT XPS 10 tablet, and the Windows 8 Latitude 10 - but the Venue will be used on a smaller Windows tablet. The new Dell Venue will be an 8-inch tablet that runs full Windows
8.1
, not the dreaded Windows RT. This is most likely because Dell has been targeting enterprise users, but the Venue is expected to be aimed at the consumer market as well.
The Venue will have a 1080p display, an Intel Atom Bay Trail processor, HDMI out, and microSD card slot. Otherwise, we don't know what to expect. Dell is planning to announce more info on October 2nd.