Deal: get the Motorola Moto Z Droid from Best Buy and get a $250 gift card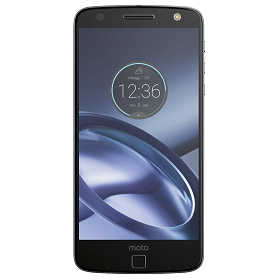 If you have been eyeing the
Motorola Moto Z Droid
but held off a purchase until a good deal rears its head, then Best Buy has the perfect promotion for you. For a limited time, the retailer is offering a $250 gift card with Moto Z Droid purchases.

To qualify for the offer, you'll have to purchase a Motorola Moto Z Droid on either a 2-year contract or a payment plan with Verizon. The first option will cost you 24 monthly payments of $26 while the latter requires you to pay $201 up front. Obviously, the $250 gift card is only redeemable at Best Buy.

If you need a quick refresh, the Motorola Moto Z Droid comes with specs that include a 5.5-inch AMOLED display running at 1440 by 2560 pixels, a Qualcomm Snapdragon 820 chipset, 4GB of RAM, and 32GB of expandable storage. In the imaging department, the Moto Z Droid is equipped with a 5MP selfie shooter on the front and a 13MP primary camera on the back. All of these specs come in a package that measures just 5.2mm in thickness.
Although the specs are up to par with all high-end smartphones currently available, what truly sets the Moto Z Droid apart is Lenovo's take on modularity. The back cover of the phone can connect to a variety of modules suggestively called Moto Mods. These mods add functions such as a battery pack, a projector, and an external speaker.

If you're tempted by Best Buy's promo on the Moto Z Droid, make sure to learn more about the phone before committing to a purchase:
What do you guys think of this deal? Appealing or what?