Deal: Unlocked Samsung Galaxy S7 (refurbished) is on sale for $220, save $100 (31%)!
5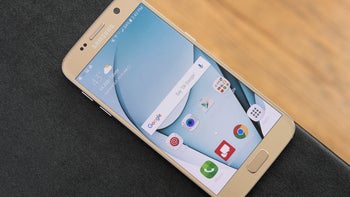 | Product | Location | Item Condition | Current Price | Offer Expires |
| --- | --- | --- | --- | --- |
| Samsung Galaxy S7 32GB GSM unlocked (Black, Gold) | eBay | Refurbished | $220 ($320); $100/31% off | N/A |
Looking for a great phone on a budget? If so, you're in luck, as Samsung's
Galaxy S7
model is now discounted on eBay. You can currently grab the refurbished GSM unlocked version of the 2016 flagship in Black and Gold for $220 on the e-commerce site. For comparison, unlocked refurbished S7 units are selling for about $320 on Amazon, so you'll be saving a neat $100 with this offer.
Please keep in mind that these units are
not new
, but have been professionally restored to working order. This means the product has been inspected, cleaned, and repaired by the reseller. You might find some wear and tear on the housing of the device, but aside from that, you'll receive a fully operational phone. A 60-day warranty is also on board, and you can return the product within 30 days if you're not satisfied with your purchase.
Some of the most notable features of the Galaxy S7 include a 5.1-inch Super AMOLED Quad HD display, the octa-core Snapdragon 820 chipset, 4GB RAM, an excellent 12MP main camera, and a 3,000 mAh battery. If you'd like to find out more about the S7, make sure to check out our
written review
for the phone.
The units sold by the reseller are GSM unlocked and will work with carriers like AT&T and T-Mobile. However, they won't support LTE on CDMA carriers like Sprint or Verizon. If this deal interests you, feel free to follow the above link to eBay.