Deal: Grab Apple's iPhone SE at a bargain price from Walmart, on sale for just $129
18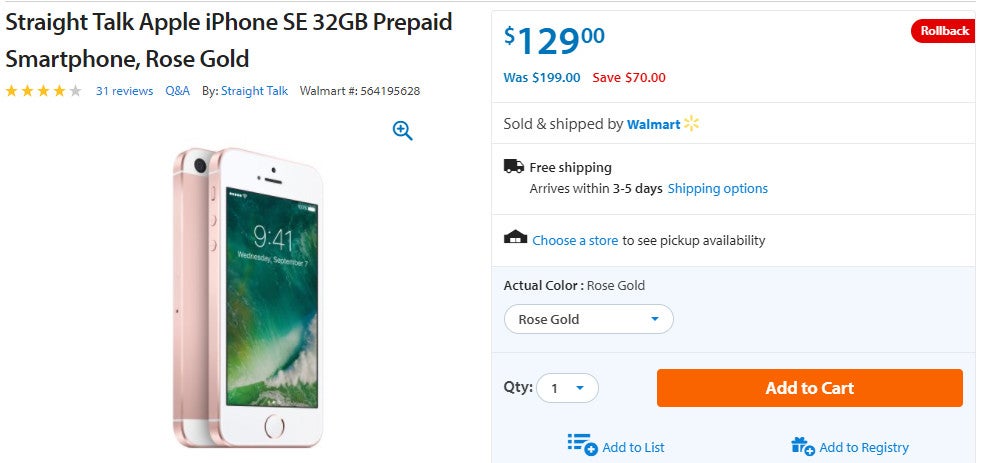 So, if you're an Apple aficionado and absolutely must own all the company's more or less unconventional smartphones, then the iPhone SE could a good candidate for your next purchase.
The 4-inch handset is now available at Walmart for $129, no less than $70 off of the regular price. Also, this is the lowest price that we've been able to track since the launch of the iPhone SE in the United States.
There's a catch though, as Walmart offers Apple's 32GB iPhone SE for Straight Talk's pre-paid service. The only color available in Rose Gold, as the Space Gray version seems to be out of stock for the moment.
While it's recommended to go buy the phone from Walmart's brick and mortar stores, you can always choose the free shipping option and get it via the retailer's online store. Undoubtedly, the iPhone SE is old enough that any Apple fan already knows what it looks and feels like by now, so you'd probably be better off getting it online.
In case you did not previously own an Apple smartphone and this will be your first one, you should definitely check out our iPhone SE review for more information.