Deal: Get the Qi-enabled Samsung Fast Charge wireless charging stand for $24.99 (58% off)!
9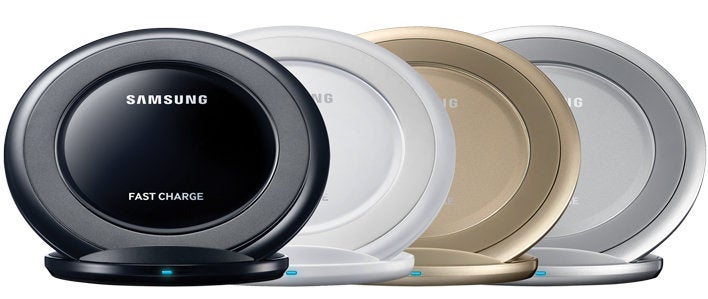 Tired of charging your phone the old-fashioned way? If that's the case, there are loads of wireless charging devices that eliminate the hassle of cords and ports, and fortunately, one of these gadgets is enjoying a big discount at the moment.
The Qi-enabled Samsung Fast Charge wireless charging stand is currently selling for $59.99 at Samsung's own e-store, but Amazon is offering it for a much cheaper price! The e-commerce site has slashed the price to $24.99, the lowest we've seen to date!
This is a Samsung product, and the Fast Charge technology (charges 1.4x times faster than usual) is compatible only with high-end Samsung handsets such as the
Galaxy Note 5
,
Galaxy S6 edge+
,
Galaxy S7
/
S7 edge
, and
Galaxy S8
/
S8+
, and so on. However, any smartphone that is compatible with Qi (the new
iPhone 8
,
8 Plus
, and
iPhone X
included) can be charged at regular speeds.
All you need to do in order to use the stand is to connect it to a charging cable and then place your phone on the stand. Samsung has added a Fast Charge Wall Charger to the bundle, so you won't have to use your own to power the device. A built-in LED indicator will alert you if your handset is not properly aligned and when a good charge alignment is acquired.
If this deal arouses your interest, the link to Daily Steals can be found above.
Visit this link
in order to see if your phone is Qi-compatible. Keep in mind that if you see something like "iQi Mobile or UniQi required" below the name of your phone, you'll have to buy a separate add-on in order to enable wireless charging.