Deal: Dual-SIM Samsung Galaxy S8 now costs just $430 on eBay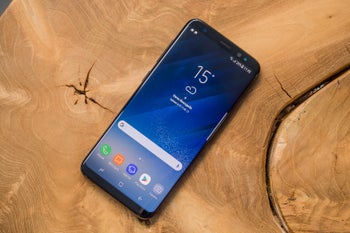 With
Galaxy Note 9
just around the corner, many retailers in the United States are looking to get rid of older phones in order to make room for Samsung's new flagship. The
Galaxy S8
, the company's last year top-tier phone is on sale all the time, the only issue is finding the best deal.
If you don't mind getting a slightly older flagship, the
Galaxy S8
is now available for nearly half the MSRP price. The cost of the smartphone was around $700-$750 at launch, but you can get one for less than $500 these days.
As a matter fact, you pick one up for only $430 via eBay. The phone is brand new and comes unlocked in an unopened box, so it's basically like getting one from the store. However, since this is the international model, it will not work on CDMA carriers like Sprint and Verizon.
Also, you'll find that the eBay seller only has the gold version of the
Samsung Galaxy S8
available in stock, kind of a bummer for those who prefer classic colors.