Day 1 at Google I/O: Recap and photos from around the venue
4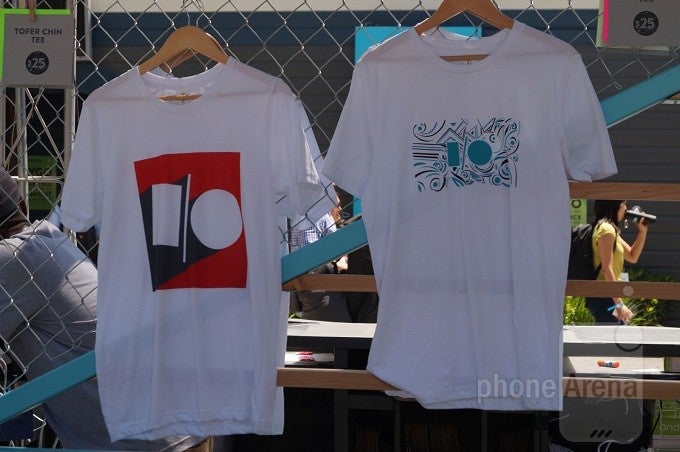 We will just get this out of the way at the beginning: Google made a great move by relocating its developer conference back to its roots in Mountain View. With nearly double the number of attendees, Google shepherded everyone in with no apparent issues. Those of us that were situated with the media were placed at the mid-point in "press boxes" with superb visibility of the stage and the surrounding crowd.
Every year, Google improves its organization to manage large masses of people really well. For that, Google earns props. The change in venue no doubt lent itself to that improvement. The Shoreline Amphitheatre is a wide open, outdoor space.
Down to brass tax
Unlike previous years, Google I/O 2016 is a developer's developer conference. There are very few, if any, consumer-level items were discussed during the Keynote. Google Photos was highlighted, but from a machine learning perspective - search for photos with "hugs" in them, and the AI engine has the ability to recognize such images.
Even with the newly announced applications, Allo and Duo, it was more from a standpoint of showcasing how Google's deep learning technology can be integrated in user-level experiences, like chat. Moreover, Android Instant Apps create a whole new way for developers to gain exposure for their applications.
A look into the future
Google showed us a lot of what could be argued as "vaporware," and when it comes to Google Home, that would be a fair assessment. However, it is a great extension of connectivity beyond Chromecast, which is still one of the best streaming accessories you can buy. While tipping its hat to Amazon, Google acknowledged that part of automating the home means making that automation a part of the home environment itself.
To their credit, Google has not just created another Amazon Echo, Google Home goes far beyond with a claimed ability to handle "far field" voice input, meaning you do not necessarily be in the exact same spot to talk to the assistant.
Google Assistant
Another service that is also off in the distance a bit, is Google Assistant. This is an evolutionary step of Google Now, and if properly executed, will be a pretty cool feature to have. The rub will be if the assistant starts confusing your conversation about ordering a pizza and giving you directions to make pasta. However, we suspect the company will not have an "Apple Maps" moment given the investment it has been making over the past decade.
No "special projects"
With exception to a passing mention about Project Tango in the conference schedule, the field is devoid of anything related to the likes of Project Ara, Project Jacquard, Project Soli, Project Loon, Project-pick-a-name - they are not here. Granted, some of those ideas were forward looking when they were presented last year, so it is not necessarily reasonable to get an update on everything. The fact they are a no-show is notable, however.
Day 2 ahead
ChromeOS is holding a separate event tomorrow morning, so we will look to see what comes from that. We will also explore more of the vast venue and share the news and images of the day. As for this morning, the rush of developers vying to get that perfect seat was kind of interesting to behold, the video is below.