Daily Quests in Pokemon Go will reward you for playing every day
4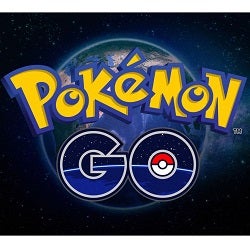 The summer of 2016 was easily dominated by the hype train that was Pokemon Go. The crazy popular augmented reality game got millions of folks to get outside and start catching 'em all, but to the surprise of no one, the game has faltered quite a bit in its popularity now that summer is over and the craze has simmered down a bit. Despite this overall decline though, Niantic has still been hard at work to ensure that the game is still as much fun as possible for everyone that still continues to play. Most recently, the first ever in-game event
was announced just in time for Halloween
. Now, thanks to the folks over at
Pokemon Go Hub
, it looks like the game will soon be getting daily quests.
The mention of "Daily Quests" was found in the hex code for Pokemon Go with its latest update that just hit, and the snippets of code that were discovered mention quests called "First Catch of the Day", "First PokeStop of the Day", and one simply titled "Unknown." On top of this, there is also the mention of things called "Current Streak Count" and "Current Period Bucket." This suggests that players would be able to get additional rewards for completing so many Daily Quests in a row, but we don't have any idea what rewards are going to be for these streaks or for simply completing one or two of these Daily Quests. There's mention of an incubator in this code, suggesting that that could be one of the potential rewards to be had. However, without any official word from Niantic, this is still rather unclear.
Speaking of Niantic, the developer has yet to comment on this discovery or officially announce the existence of the Daily Quests. Seeing as how the in-game Halloween even will be starting tomorrow and that the code for the Daily Quests already exists within the latest Pokemon Go update, it would make sense if Niantic made Daily Quests live and publicly available sometime during the event. This would be the first time that players would be rewarded for logging in and playing the game on a regular basis, and that just might be what the game needs to hold onto its existing user base.