DROID 3 update brings Google Talk video and more
12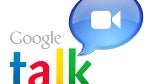 Good news for DROID 3 users, you will soon be part of an exclusive Android club. A new update is rolling out right now which brings a number of bug fixes, but also adds a rare feature that Google showed off months ago: Google Talk video chat.
The update is out now and will bring your phone to build 5.6.890. Obviously, the biggest news of this is that it adds video chat support to Google Talk, which is a feature that Google introduced first in the Nexus S with Android 2.3.4. The trouble is that many Gingerbread updates for other phones have only been 2.3.3, so Google Talk video chat still hasn't made the rounds as far as it should.
In addition to that, the update brings about 30 bug fixes, including some fixes to make Blur more stable. Unfortunately, you'll still have Blur, so it's not the best fix available.