DJI releases an app for Apple TV, Samsung Tizen TV's platforms that lets you view free drone footage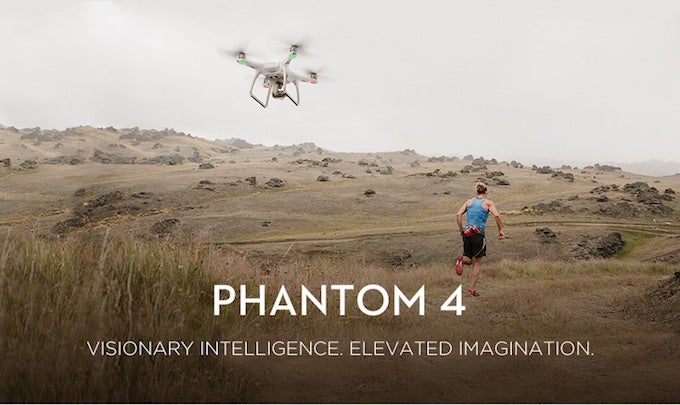 Doesn't it bug you that just few years ago, getting an aerial shot of anything, really, was virtually impossible without an actual helicopter? And nowadays you see so many people, not just photographers, flying all kinds of drones and shooting semi-pro videos from the air. Even though they have enjoyed fantastic popularity ever since their market debut, drones are still limited to a slightly higher-spending segment of consumers.
Drone manufacturer DJI, one of the most popular civilian drone brands, has released a Smart TV app that aims to promote aerial footage taken with the company's drones, and offer it to people for free viewing and pleasure. And eventually entice someone to spill dough on its drones, of course. Jokes aside, DJI's goal, as per its press release, is to allow people to view and enjoy professional shots from around the world, in the very comfort of their living rooms.
The app's purpose is to get people "inspired, intrigued" and enable them to "travel to places they would have never imagined". How nice, DJI! Even though pretty much anyone can fly and take shots with a drone, the price tags on latest consumer models still render them unaffordable for many of us. The latest make of DJI's popular Phantom drones, Phantom 4, starts at $1199 for its basic model, while the 'Pro' sells at $1499.
DJI shall curate a library of quality footage, with a platform for customers to upload own creations. However, it is not clear whether DJI is to pick and choose what content makes it to users' screens, or everyone would be able to upload without restrictions.
We've made flying and capturing aerial footage easy with our drones, and now with the DJI Smart TV App, creators will have more ways to share their work with the world. - Paul Pan, Senior Product Manager
The app is already available to download for free on Apple TV and Samsung Tizen TV's platforms, and it can also be installed on TV and entertainment devices that run on Android 5.1 or later.