DJI Osmo Mobile hands-on: a small revolution in smartphone video
4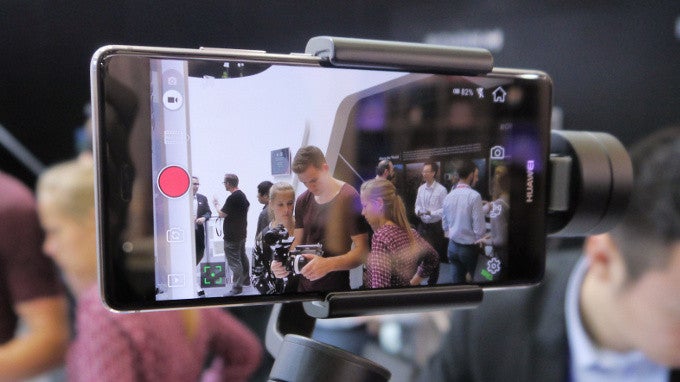 Being able to capture professional-looking, smooth video on a smartphone has been a dream for vloggers and video enthusiasts for a long time, and while there is quite a few stabilizer rigs for smartphones, the DJI Osmo Mobile is the first one that comes from a large company that takes video stabilization seriously.
DJI, the maker of the famous Ronin stabilizer for professional cameras, has made the Osmo Mobile, a 3-axis gimbal system that provides buttery smooth video and is compatible with phones big and small, including the latest iPhones, but also various Android devices. The gimbal works with the DJI Go pilot app that features some extremely smart features like ActiveTrack that allows you to draw a rectangle on your screen and have your DJI Osmo Mobile-mounted smartphone follow the object inside it with its camera automatically. You can also do this for yourself when you use the camera in selfie mode.
DJI brings 3-axis gimbal with impressive ActiveTrack tech
The additional benefits of camera stabilization with the Osmo Mobile is that your phone remains more steady and is able to capture sharper photos in low light, plus you get a full manual control with the app. There is also the neat Panorama option on the Osmo Mobile that automatically blends 9 images for a super high-res creation.
The Osmo Mobile comes with an extender and is easy to mount on accessories of all sorts so you can get to use it in various conditions including mounting this on a bike or a helmet.
All in all, while the Osmo Mobile is clearly a niche product, it's something that we're really excited about as video enthusiasts. It's fine tuned very well and its tracking feature works impressively well. A battery life of some 4 hours is also definitely admirable. All of this comes at a price of $300 in the U.S. and €340 in Europe, for the handle and gimbal itself, while the price for a kit with a tripod and extension rod goes up to $410 (€457 in Europe).