DIY HomePod: How to turn your old iPhone into a Siri-powered smart speaker
4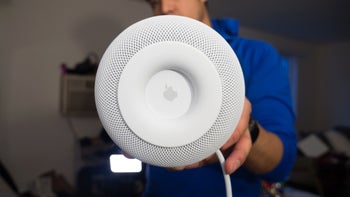 Smart assistants are all the rage these days, and rightfully so - all of the major players on the market have either released a couple of these or revealed their plans to enter the smart assistant territory with a loud bang. The likes of Apple's
HomePod
, Google's Home, Max, mini, and most importantly, the wide range of Alexa-powered Amazon speakers quickly made the scene pretty congested.
The other week, we showed you how to create your own
Google Assistant
smart speaker. Sort of. It included using an old Android beater and a dedicated external speaker or audio system. Well, we didn't want to leave our iOS readership isolated, so it's now time to show iOS users how to do the same.
As you might imagine, the process would require us to utilize an old iOS device that you have lying around. Be it an aging iPhone or an iPad, as long as it's running a fairly recent version of iOS, the device would do just fine. Of course, for the best possible experience, we'd recommend you look for an iPhojne 5s or later as these will receive iOS 12, and that one brings a trove of improvements to Siri that you will benefit from. Of course, we realize that most iPhones capable of running iOS 12 could very well be used as main devices, but regardless, if you have an older, unused device lying around your house, you can easily use it as a makeshift HomePod, of sorts.
Step #1

Ah, the old iPhone, the one device that most of us have lying around in the drawer, superseded by a newer - and faster one. Yet, this doesn't necessarily mean the end of the line for the handset. It could theoretically be repurposed into a makeshift HomePod-like home accessory.






Step #2
Get a dedicated external Bluetooth speaker. For even better experience, a Hi-Fi or just about any dedicated audio system could be considered, too.
The real strength of the HomePod is its Hi-Fi audio playback capability, which is better than the average smart speaker. This could be easily attributed to the speaker setup: a large, 4" woofer and an array of 7 tweeters around the device make out for a superb audio experience. It's hard to top that with a single $30 Bluetooth speaker from Walmart, but it's a starting point.
Step #3
Pair or connect your iPhone/iPad to the audio device you have in mind. Plug your iOS device in the wall charger, which would make sure that Siri is always listening for your queries... and also keeping your device juiced up.
Use a dongle, if necessary.
Step #4
As far as setting Siri up goes, there's little you can do aside from making sure that Siri is always listening for your audio cues. You do this by enabling the "Listen for Hey Siri" toggle, which can be found in Settings > Siri & Search. After enabling it, you will be required to train the assistant to recognize your voice by following the on-screen prompts and speaking out the phrases Siri shows.
Pro-tip
: For better voice recognition, we'd advise you to place your new contraption on the spot where it will normally be positioned and only then train Siri to recognize your voice.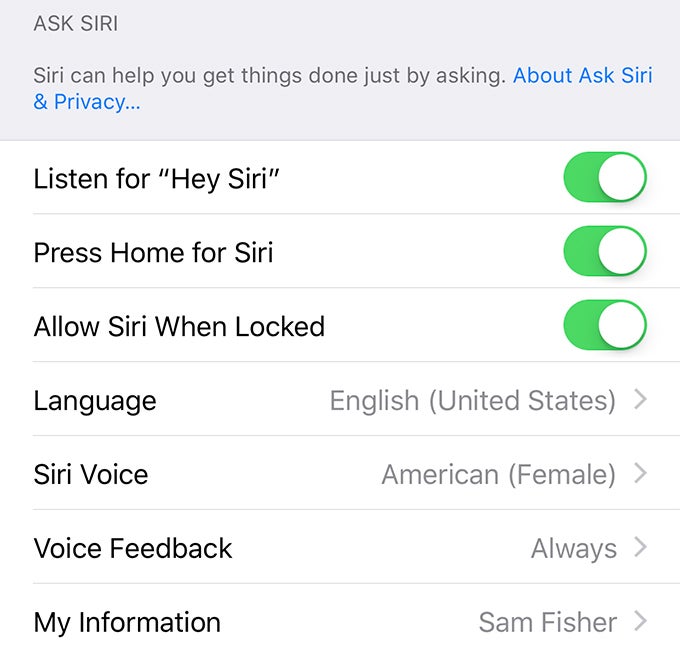 This will improve the success rate at which the device recognizes your voice, but of course, have in mind that phones are not designed to recognize voice from afar as their microphones are specialized in close voice detection. Unlike dedicated smart speakers, which have multiple directional microphones, a phone or a tablet, no matter the brand, will always be sub-par when compared to a dedicated smart speaker.