CyanogenMod 13 brings Android 6.0 Marshmallow to the Google Nexus 4
7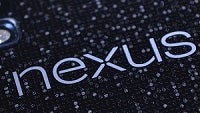 If your current smartphone has stopped receiving official Android updates from the manufacturer, chances are that you'll turn to CyanogenMod in order to get a taste of the most recent Android versions. Last week, CyanogenMod 13 brought
Android 6.0 Marshmallow to the Samsung Galaxy S3
, and now it's time for the
Google Nexus 4
to receive the same treatment.
It was a sad day for those rocking the LG-made Nexus 4 when Google announced that the smartphone will not receive an official update to Android 6.0 Marshmallow. Given the popularity of the phone, however, many had a feeling that an unofficial Marshmallow port will arrive sooner rather than later, and it looks like this hunch was well founded. The team behind CyanogenMod have just launched a nightly CM 13 build for the Nexus 4, effectively bringing the latest Android version to the three-year-old smartphone.
Nowadays, Nexus smartphones are insanely popular and in high-demand. However, this wasn't always the case: the HTC Nexus One, the Samsung Nexus S, and the Samsung Galaxy Nexus were all very good smartphones, but it was the Nexus 4 that broke the popularity ice back in 2012 when it launched. At the time, the Nexus 4 rocked the hottest specs in the Android ecosystem, but Google priced the phone at a very affordable $299.
Since this is the first nightly build of CyanogenMod 13 for the Google Nexus 4, chances are that the OS isn't stable enough to be recommended for daily drivers. On the other hand, if you just
have
to get your Nexus 4 on Android 6.0 Marshmallow, feel free to head on over to the source link below and download CyanogenMod 13.
Recommended Stories