CyanogenMod 11 M6 out, Milestone versions to follow every two weeks
22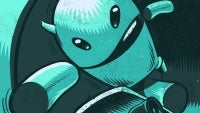 The CyanogenMod team has made the latest version of its custom Android ROM, CM 11 M6, available for 50 devices, with more of them likely to follow soon. For now, the list features the Galaxy Nexus, Nexus 4, 5 and 7, Samsung Galaxy S, S2, S3, S4, and Note 2, LG Optimus G, G2, G Pro, and G Pad, HTC One, and HTC One Mini.
The full change-log is extensive and reads as follows:
Quiet Hours – Fix longpress QS tile option
Voice+ – Integrate into settings (under Wireless and Networks > 'More')
Blacklist – Add provider permissions
Lockscreen – Fix custom wallpaper crashes and album art issues
Display – Consolidate screen-off animation options (remove checkbox)
Bluetooth – Upstream updates and fix issues with audio routing to select car makes/models and disconnect issues
MultiSim – Additional support patches (15+) and UI/UX modifications
Lockscreen – Disable elements when in custom lockscreen
Quick Settings – Options to show smaller tiles; add BT device name to tile
Quick Settings – Fix QS tiles layout in landscape mode
Usage Stats – Fix screen on stats after boot
Resolve memory leaks in Frameworks
Settings – Show 'eject card' action for USB storage
Theme Engine – Introduce new Engine capabilities (chooser to arrive in nightlies this week)
Parallel Shutdown – Decrease shutdown time
Address security vulnerability for icons
Downloads – Add pause/resume support
Trebuchet – Hidden apps and labels support
Remove parallel boot dexopt from stable/cm-11.0 branch
And more (all changes from Mar 29th to April 30th)
In addition, the CyanogenMod team will be replacing Stable and Release Candidate versions with monthly (later bi-weekly) Milestone releases. They will offer more frequently updated, stable versions of CM to use, while those looking for the ultimate in being up-to-date can still download the experimental Nightly releases at the risk of stability problems.
via
Android Authority