Cyanogen winds down CM 11 and 12 development; shifts focus to CM 12.1 and Android M
9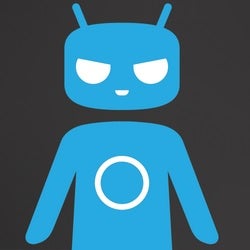 Looking ahead to the release of
Google's Android M
, the Cyanogen team has outlined its plans for the versions of CyanogenMod currently being maintained. The company, which
recently cut most ties with OnePlus
, is preparing to roll out the very final builds of CM 11 an CM 12 in the near future, which will coincide with a more concerted effort to work on CM 12.1.
The reason that the development team is still paying any kind of attention to CM 11, based upon the now-antiquated Android KitKat, is down to the fact that many users have apparently been reluctant to make the jump to the Lollipop-based CM 12. As noted in a blog post addressing the matter:
Why another CM11 build? Rather surprisingly, many users have been slow to upgrade to L – whether due to the lack of a snapshot release or adverse reaction to the Material design, we don't know. The meager stats that we have show that there is a rather large contingency of users who are sticking to CM11 as their release channel of choice, so we felt compelled to give a release showcasing all the work that went into that branch to make it ship ready.
The real take-home, however, is that CM11 and CM12 nightlies and weeklies will soon be drawn to a close, and the real work on CyanogenMod 12.1 will commence. Eventually, The Cyanogen team will build a version over the top of Google's Android M, which is due to make a splash later this year alongside
a new Nexus smartphone
.
Despite the aforementioned severance with OnePlus, Cyanogen continues to support devices running its software, and earlier this week,
rolled out fixes
for the OnePlus One to address touchscreen, Bluetooth and MMS faults.