Current chipset industry status-quo under threat as Allwinner outs details around its new chips
28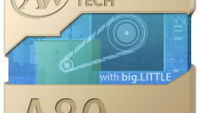 The rather stagnant status-quo in the chipset industry as of today may be shattered to pieces sooner than the big guys would like, as relatively smaller players are gunning for the top. One such player is Allwinner, and it's taking a pretty diverse approach on its way to carve a bigger share in the silicon business.
But before we get to Allwinner, let's dial back a bit.
It's no secret that the mobile chipsets industry, is currently in a state close to a duopoly, at least as far as the Western hemisphere is concerned. We have Qualcomm with its diverse range of Snapdragon chipsets, the very best of which remain firmly dominant, and then there's the burgeoning Chinese MediaTek with its massive range of low-cost solutions, that have recently gotten
hot on the heels of Qualcomm
, and
it's telling
. Of course, we can't really talk about a duopoly on a world-wide scale, as other Chinese manufacturers such as the aforementioned Allwinner (claims to have the biggest share in the single/quad-core SoC business) and Rockchip are trying to push the envelope in the price conscious sector (until now) and even Intel is becoming a credible threat.
So, where's the fire, one might wonder. Allwinner, and its new chipsets, that's where. Sure, these are not going into commercialization until Q1 next year, yet the promise is definitely there, and we might finally have a Snapdragon 800-level dethroning (
better late than never
) in the form of Allwinner's new octa-core A80 chip.
Much alike to MediaTek's new MT6592, the A80 will run a big.LITTLE configuration and will be able to take advantage of HPM (Heterogeneous Process Migration), which in plain English means that it'll be able to run a chosen cluster only, or run all eight cores at once whenever needed. Where Allwinner's chipset differs, however, is the fact that it'll utilize four ARM Cortex-A15 cores, along with four Cortex-A7 ones, unlike MediaTek which runs on eight of the latter. An Allwinner rep (see video) also mentioned that the A80 will have support for a number of other features, though we aren't in the know of what these might be. Anyway, it's certainly true that there are questions of energy efficiency, among others, though it's sort of safe to assume that performance will be on the bleeding edge.
We're also certainly not oblivious to the fact that optimizations for octa-core processors is close to non-existent and the jury is still out on their relative usefulness, so it's good to see that Allwinner isn't putting all its eggs in one basket. To that end, the 500 employee company will be introducing the quad-core A70 with 2x Cortex-A15 and 2x Cortex-A7 (big.LITTLE), and even a 64-bit SoC based on the ARMv8 Cortex-A57 and Cortex-A53, again in a big.LITTLE config. Allwinner is also prepping a few other less powerful chips for the ultra-affordable segment, and if you got to this part of the article, it's probably worth your time to go through the video below for the full disclosure. Last, but not least, it's also made obvious that Allwinner's ambitious transcend beyond Android, and it's obviously gunning for Windows (RT perhaps?) and even Chrome, leading us to believe it's true that the Chinese market never sleeps.