Crystalux is a game that exercises your brain, soothes your nerves
2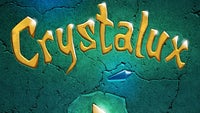 Another day, another app goes under the spotlight. Today we've picked a puzzle game that's great for both chillaxing with and for treating those brain cells to some stimulation. Meet Crystalux for Android.
Crystalux is a matching game. A bunch of hexagon-shaped tiles are scattered across the board, with crystals of various colors and shapes drawn on them. Your goal is to arrange the tiles so that gems of the same color touch each other. Eventually, you should end up with all crystals forming a pattern of some kind. The patterns in the first few levels are simple to solve, but as the case is with all games of this kind, the more you play, the more complex the puzzle becomes.
Since there's no time limit in Crystalux, you're free to conquer each level at your own pace, which makes it great for casual gamers. Also, if you ever get stuck, there are clues that reveal a step of the solution. The soothing music playing in the background matches the game's style pretty well.
And that's Crystalux in a nutshell! It is a moderately difficult puzzler with 90 fun levels that can all be beaten with a little brain power. You can grab the game for free from the Google Play store.
| | |
| --- | --- |
| Developer: IceCat Studio | Download: Android |
| Genre: Puzzle | Price: Free (with ads) |