Crowdsourcing FCC Speed Test app hits Google Play Store
4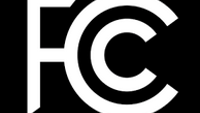 Last week, we told you about a
crowdsourcing FCC Speed Test app that was due to appear in the Google Play Store
. On Thursday, the app debuted. Somewhat similar to the Speedtest.net app, which has been a staple in app markets for years, the difference is that the FCC is using the information gathered on its app will help the it find certain patterns as it builds out a "
map of mobile broadband
" throughout the states.
Most of you out there are concerned right away with privacy and the FCC read your mind. The agency says that "
privacy is paramount
," and has taken "
significant measures
" to prevent the identification of any of the volunteers that use the app. The app will provide you with real time performance data and historical records. Using the app will allow you to take part in the FCC's
Measuring Broadband America
program.
Once the app is installed, it will run in the background from time to time, although you are welcome to manually measure your data speed. Other data collected includes Cell ID, Signal Strength and GPS location. So that the app won't eat you out of house, home and data, tests are limited to 100MB by default. You can raise the performance data cap if you wish, or lower it and include a reset date so that you don't go over your monthly data allowance.
While this app works only with Android phones, the FCC will launch an iOS version of the app late next year.
source:
FCCSpeedTest
via
TheVerge
,
Engadget