Cricket Wireless chirps now to promote new offers that start this Sunday, November 5th
12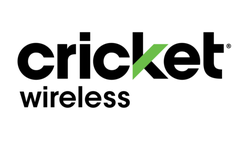 Pre-paid carrier Cricket Wireless, owned by AT&T, announced today some upcoming promotions that start this Sunday, November 5th. Starting on that date, Cricket's $30 a month plan will come with 2GB of high speed data, twice the current amount. The $40/month plan will come with 25% more high speed data (5GB up from 4GB). In addition, Cricket Wireless is bringing back its Unlimited 2 plan.
The Unlimited 2 plan allows subscribers to sign up for two lines with unlimited high speed data, for $80 a month. Additional unlimited lines can be added (up to four more) for a rate of $25 a month per line. With Cricket's unlimited plan, data streams at a maximum of 3Mbps (LTE). Video streams at DVD quality (480p), and for $10/month, a Mobile Hotspot feature can be added to Cricket Unlimited or Unlimited 2. Signing up for this gives subscribers 8GB of high speed wireless tethering One that cap is reached, the data speed drops down to 128kbps until the beginning of the next billing cycle. After 22GB of unlimited data is consumed in a month, Cricket Wireless "may prioritize your data behind other Cricket customers during network congestion."
"Our customers asked for more, and we listened. Our customers now have two ways to enjoy unlimited data. And for those on our Unlimited 2 plan, they can add another line to their account for just $25 a month."-Tiffany Baehman,Vice President and Chief Marketing Officer, Cricket
As we said, these promotions begin this Sunday, although we do not have a definite date when they end. If interested, visit your local Cricket Wireless retail outlet or go to www.cricketwireless.com.
source: CricketWireless