Could those colorful Apple iPhone shells be for the Apple iPhone 5S?
10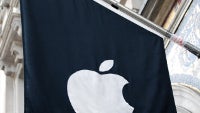 Remember those
colorful rear shells
that were supposedly for the
Apple iPhone Lite
? Some new information suggests that they might actually be for the
Apple iPhone 5S
. A published report on Wednesday notes that based on correspondence with a Chinese manufacturer of this part, the dimensions of the shell line up with the expected size of the next iteration of Apple's iconic smartphone, not with the Apple iPhone Lite.
According to the report, an initial letter received from a manufacturer of these colorful shells referred to them as being made for the Apple iPhone 5S with nary a word about a low-cost iPhone or an Apple iPhone Lite. The second letter listed the dimensions of the part as being 5.8cm (width) and 12.3cm (length). Referring back to a schematic diagram leaked earlier by
Apple Insider
, those measurements dovetail quite nicely with the expected 58.57 mm (5.8cm) by 123.83 mm (12.3cm) size of the Apple iPhone 5S. For the record, the Apple iPhone Lite's schematic revealed a larger size of 59cm x 124cm, which in all honesty is just a
shade larger
than the iPhone 5S.
But if we go by the preponderance of the evidence, we have the first letter saying that the shell is for the Apple iPhone 5S, and we have the measurement of the part matching the size of the iPhone 5S, even if it is just by a hair. If this is the case (pun unintended), it could the next version of the full-priced iPhone that gives users a choice of colors. And even if the shells are knock offs, as the evidence suggests, they still could be based on information leaked from Foxconn.
Thanks,Anonymous Tipster!
source:
gforgames