Could LG use webOS as a response to Samsung's Tizen?
5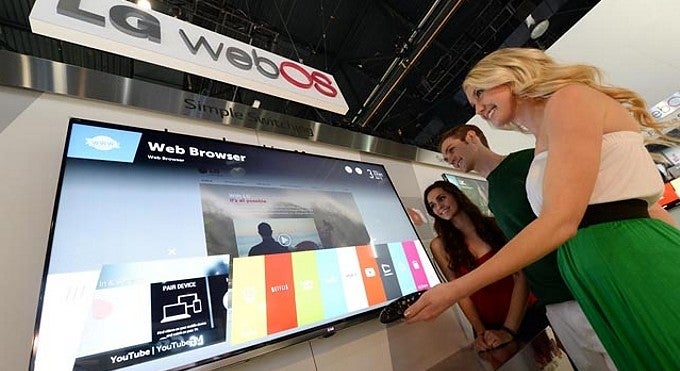 LG bought webOS from HP last year, and now the South Korean chaebol is showing its very first products using the platform once belonging to Palm: TVs. Yes, LG officially
announced webOS TVs
at CES 2014 this week, and the company reportedly plans to use the newly-acquired platform on more than half of its smart TVs released this year. But there might be more than just TVs in LG's webOS plans.
In a CES interview with well-known Dutch publication NU, LG's Samuel Chang (one of the execs in charge of the smart TV division) declared that the company "wants" to bring webOS to other devices - basically, any product that connects to the Internet is a possible option. Sure enough, this might not mean much now, but we're thinking that LG may use webOS as a response to Samsung's Tizen OS (developed alongside Intel and others).
Although it never specifically said so, Samsung is likely seeing Tizen as a backup plan in case its Android business somehow fails - of course, we doubt this will happen any time son (or ever).
Samsung's first Tizen smartphones
are expected to make their debut this quarter, possibly at MWC in February. Just like Android and webOS, Tizen is made to run on various devices, from tablets and phones to notebooks and TVs.
LG - we're assuming - is also looking at webOS as an alternative to Android. And now, when we know that the company is considering trying the platform on any Internet-ready device, we're wondering if it will develop webOS tablets or smartphones at some point. There's no doubt, the webOS we're seeing on LG's TVs doesn't look like the webOS we know from the last Pre smartphones (introduced by HP in early 2011). Still, LG certainly has the means to develop a new webOS UI for mobile devices. But only time will tell if it will indeed do it.
source:
Nu.nl
(translated)