Microsoft's Cortana is finally on top! For businesses at least
2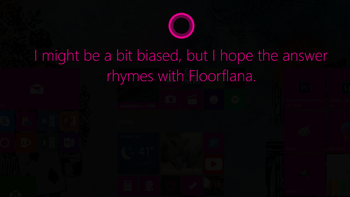 A company called Spiceworks has surveyed over 500 companies in Europe and North America regarding digital assistant usage in the workplace. AI-powered assistants have become commonplace across many of our devices. They exist on our smartphones, smartwatches, computers, individual apps and even live inside their own speakers. They can control everything from our phone, to our lights or air conditioning and even our PC's. It is no wonder that businesses may be interested in utilizing these digital helpers to streamline the workflow of their employees.
So who came out on top and why?
The results are informative but not altogether surprising if you consider what sort of technology a workplace uses. Microsoft's Cortana came out on top. The study showed that 49 percent of companies surveyed are using Cortana. The runner-up was Apple's Siri with 47 percent.
Google Assistant
trailed behind both with only 23 percent. This is not surprising at all. In fact, the small gap between Siri and Cortana is probably the most surprising. Most enterprise users are on Windows. That has been a fact for quite some time now, although Mac computers have made a huge comeback in this industry. Some studies forecast Apple to overtake Microsoft in the enterprise market, although a lot of that depends on cost. Therefore, it is not surprising that Cortana has taken the lead in this category.
However, the fact that Apple is so close in a field that was once entirely owned by Microsoft demonstrates a few things. One of the more important factors is the rise of the iPhone in business. Windows Phone is dead and it is obvious that Apple's handset is the phone of choice for enterprise. iPads are also becoming commonplace in business as well. These devices outside the realm of the PC likely contribute to Siri's rising percentage. This seems especially true when you look at how
Google Assistant
stacks up against Siri. Most rank Siri
much lower
as far as capabilities go. Cortana is integrated well into the Windows OS and is also implemented in
collaborative
tool such as Teams and even Skype. Microsoft does pick up some usage points from inside enterprise software as well.
What are digital assistants used for in the workplace?
The study shows that the most common use for assistants is voice dictation. 46 percent of organizations utilize a digital assistant for talk-to-type. 26 percent use them for team collaboration and another 24 percent find them useful for calendar management. Email, customer service and help desk management all range around 14 percent while data analysis comes in last. It seems that those working in the IT department are the most common users followed by management. While digital assistants still have a long way to go, they are quite good at some things and can be used to save valuable time. They are very helpful when it comes to setting reminders and creating events. Not only are they quick which can save hours on the payroll, but they can improve productivity. Making it easier to set reminders and events will help ensure that employees are less forgetful and therefore more successful.


What does the future hold?
Well the study also measured the number of companies that plan to implement some form of digital assistant in the next 12 months. An additional 13 percent of companies plan to use Cortana in the next year, while only 5 percent will add Siri to their lineup. Interestingly enough, 15 percent plan to add Amazon's Alexa and 16 percent plan to use some other chatbot soon. The study did show that Amazon's assistant is more common for consumers than business. Very few companies are choosing to create their own chatbots (2 percent), apparently many more would rather use Cortana. There are many concerns for companies wanting to utilize this growing technology. Every smartphone and computer has one, but many do not know how they work. Security as well as lack of use cases rank among the top three reasons why they are not used. However, more and more companies are realizing the growing need for IT departments and skilled IT workers. As this upward trend continues, it is likely we will see an increase in the use of assistants throughout enterprise.