Corning explains why Samsung Galaxy Note 7's Gorilla Glass 5 scratches easily
87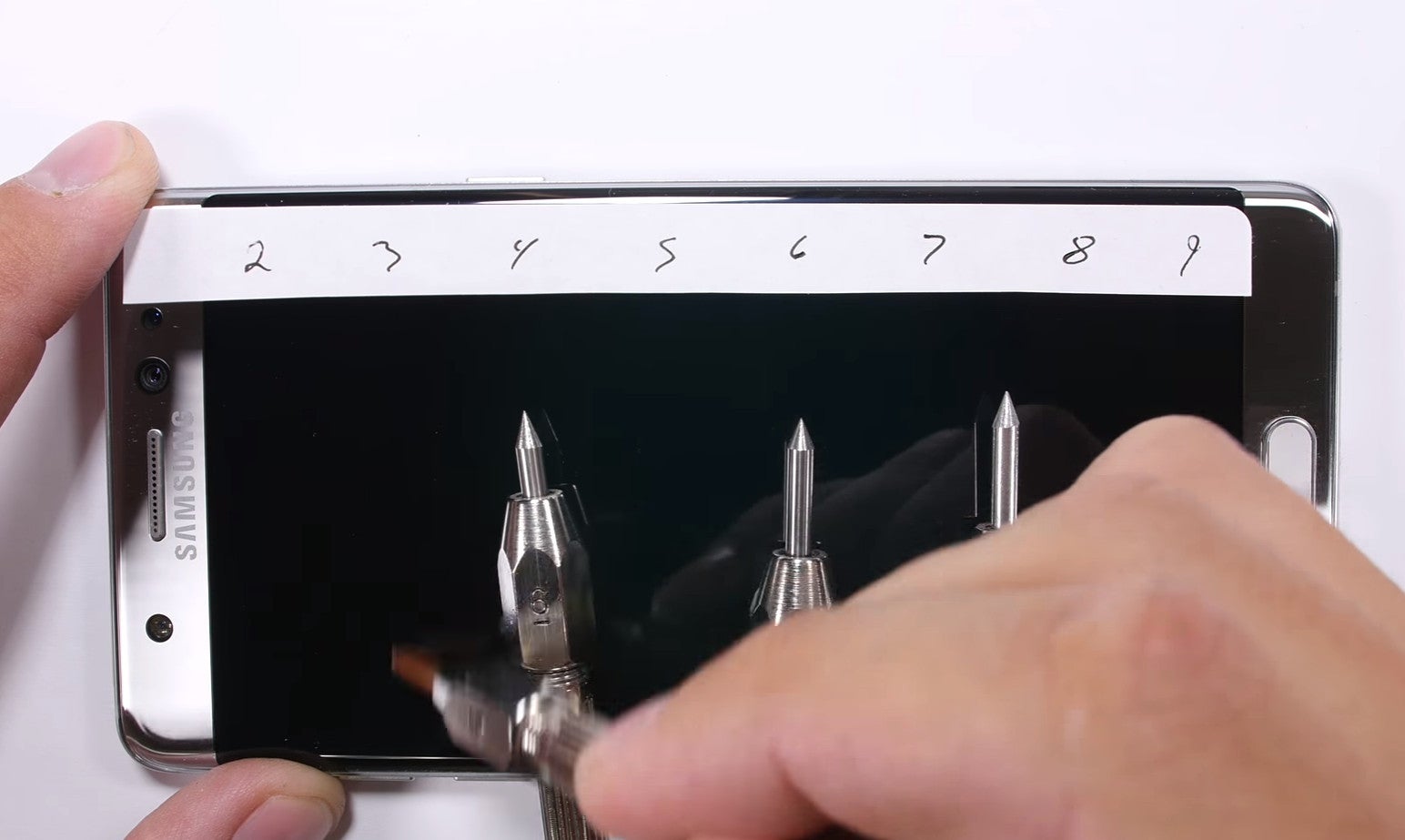 Every time a brand new flagship from a major company goes out, people are trying to find out how sturdy and well-built it is and compare the results with the marketing propaganda each of these devices is accompanied with.
When Samsung announced the Galaxy Note 7, it praised the protection material coating its display, which is the latest Corning Gorilla Glass 5. It's supposed to be more durable than the previous version, but, as many of you have already found out, it looks to be more scratchable.
The most recent video
trying to prove the scratch-resistance of the Gorilla Glass 5 protecting the Samsung Galaxy Note 7 made quite a ruckus among fans. Apparently, it only takes a 3 hardness pick to scratch the Gorilla Glass 5 compared to 5 or 6 hardness pick that's required to scratch the previous version of the glass.
About 72 hours after the video was uploaded online, Corning responded by implying that the test was conducted "in an uncontrolled manner." Corning reps also stated that a 3 hardness pick can't scratch glass with a hardness of 5 or 6 like Gorilla Glass 5 has been proven to be (in lab tests). Then why are those scratch marks so visible in the test caught on video?
According to Corning, the explanation is quite simple: "
The hardness pick that was used in the video was a 3, that's considerably softer than the glass material. Oftentimes when you have a softer material like that, and depending on what kind of loads you have used, you tend to see material transfer on the test substrate. Material transfer on the test substrate is not necessarily a scratch but it can appear to the untrained eye as a pretty visible scratch
."
Basically, what we see in the video is residue from the hardness pick rather than from the glass itself. If that's the case, then how come the residue can't be wiped off with a clean cloth?
Corning has an answer for that too: "
It can be very, very difficult to remove metallic material transfer from glass. It is very atypical to see in a field return when we look at scratches of glass, that kind of characteristic, but purely visual, perceived damage that is actually a material on top of the surface
."
In either case, if you want your Samsung Galaxy Note 7 to be less prone to scratches, it's highly recommended to use a screen protector.