Cop uses Find My iPhone to save woman's life
32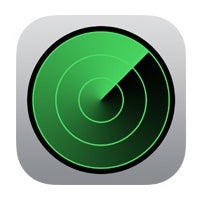 A cop turned to Find My iPhone to help save a woman who was stranded in a 500-foot ravine. Melissa Vasquez was ejected from her car following an auto accident, and was missing for 17 hours. The drama began on Monday at 2pm when the OnStar monitor on the car detected an accident. Two of the tires on the vehicle were ripped off the automobile.
OnStar first reported that the incident took place at Highway 17 and Camden Avenue, but cops who responded could not find any remnants of an accident. Later in the afternoon, OnStar updated the location of the vehicle to downtown San Jose, but cops still could not find the accident.
Luckily, Campbell police officer is somewhat of a "tech geek" and when he searched Vasquez's home and found an iPad, he realized he could use Find My iPhone to track down the missing woman's location. But to do that, he would have to guess at the passcode. The officer said that he made an "
educated guess
" based on common numbers that are often used for passwords. Amazingly, on the third try, he cracked the code.
Turning on the phone's location finder, Officer Cameron was able to get a read on her location. Twenty minutes after being discovered face first in the ground, but alive, Vasquez was airlifted in a Coast Guard chopper. Meanwhile, score one for Apple's Find My iPhone against the OnStar system. OnStar is investigating why its system failed.
source:
KGO-TV
via
BGR