Apple allegedly preparing "an army of new products" this fall
83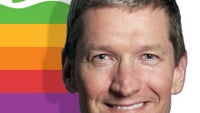 Apple is allegedly preparing

"an army of new products this fall."
Chief executive Tim Cook met with Store Leaders to discuss a number of issues and left them confident in the strength of Apple's upcoming fall lineup.
Cook organized the meeting in an attempt to
boost iPhone sales through Apple Stores
. While Apple's iconic modern glass-decorated stores are extremely efficient in selling MacBooks and iPads, they only sell around 20% of the total number of iPhones sold. The remaining majority of iPhone sales happens via carriers and other channels.
Apple however wants to change this as it considers the iPhone an
important gateway
into the company's other products as people who buy it are more likely to buy other Apple devices as well.
Interestingly, we are already seeing the first fruits of that effort in Apple's just launched
Back to School promo
campaign offering a $50 gift card towards iPhone purchases for students. The other element of Apple's strategy to raise awareness about Apple Stores as the best place to buy an iPhone is a trade-in program that is set to launch in the near future. It could also include incentives towards a new iPhone purchase for those that come in store with a damaged handset.
Another topic that Tim Cook discussed with Apple Store Leaders was allegedly a rumor that carrier stores provide incentives to employees to sell devices other than the iPhone. Since Apple cannot do much about this, it is instead concentrating more efforts on selling devices in its own stores.
Cook also spoke about how hugely important iOS is to the company's future. But the most important piece of news here is the fact that Apple is all ready to ship a brand new selection of iPhone, iPad and Macs this fall. Exciting, isn't it?
source:
9to5Mac