Conflicting reports claim Apple may have returned 5 million faulty iPhone 5s, factory denies
25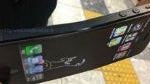 As you might expect, right now this report is little more than deciding which side you want to believe, and we may never get the real story. There are conflicting reports coming out that say Apple may have had to return 5 million faulty, malfunctioning, or damaged iPhone 5 handsets, but the factory denies such reports.
This all started when
The China Business Journal
quoted an unnamed source at Foxconn (Hon Hai's trade name in China) saying that Apple had returned 5 million iPhone 5 handsets. The report said that the devices were returned because they were either faulty or didn't live up to Apple's cosmetic standards (which means the number could include the simple issue of a scuffed chamfered edge.) Oddly, the report then said that the number could have reached 8 million, citing the same source, but giving no additional information.
If accurate it will cost Foxconn 1 to 1.6 billion Chinese yuan (~$161.8 to $259 million) to repair the defective handsets. Foxconn spokesman Simon Hsing denied the figures mentioned in the report, but said that there would be an investigation into the factory's yield rate, which is said to be around 95%.
For a bit of perspective, Apple has reported selling a total of 74.7 million iPhones in the past two quarters. Even if we were to take the number as only iPhone 5 handsets, 5 million returns would be 6.7%, which is pretty close to the 95% yield rate that Foxconn claims. Of course, this number includes sales of older iPhones and not just the iPhone 5, so if the reports are true, the yield rate seems to be lower than Foxconn claims.