Confirmation of new FCC chairman nominee blocked, for now
12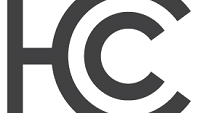 On the heels of the US government budget and shutdown debacle, it appears the disruptions in Congress are far from over as Senator Ted Cruz of Texas has held up a vote on confirming Ted Wheeler to head up the FCC.
At issue for Senator Cruz, are unanswered questions as to whether Mr. Wheeler feels the regulatory body has the authority to implement components of the DISCLOSE Act (Democracy Is Strengthened by Casting Light On Spending Act), a failed piece of legislation that was aimed at certain types of funding toward political campaigns.
The legislation would have also established additional disclosure requirements related to spending or donations that were tied to political causes. Like most laws that get written in Washington, DC, this too is a total tangle and there were exemptions up and down that would have made anyone's head spin.
How does this relate to the FCC? Well some in Congress believe the FCC has the inherent authority to force the disclosure of the names of individuals that buy political ads on TV. However, since the DISCLOSE Act is not the law, there are plenty that believe this authority has not been extended to the agency by Congress.
As for Mr. Wheeler, his background involves running the National Cable Television Association and CTIA – The Wireless Association (originally the Cellular Telecommunications Industry Association). He is also a fundraiser and advisor to President Obama.
It is possible that Senate Majority Leader Harry Reid could force a vote, but getting past Senator Cruz's procedural roadblock would take 60 votes which is not a guarantee in a chamber where the democrats only hold a simple majority.
That will probably not be an issue as a spokesman for Senator Cruz, Sean Rushton commented, "Mr. Wheeler had previously declined to give specific answers, but as he's now expressed his readiness to revisit the Senator's questions, the Senator hopes to communicate with him soon."
In the meantime, the FCC is playing catch-up, since nearly all 1,700 employees of the agency were furloughed during the recent partial government shut-down. Those folks are busy approving new device licenses for manufacturers which means more gadgets for us.
source:
Reuters