Companies institute policies to break 'CrackBerry' addiction
9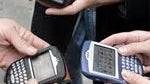 While mobile technology has enabled us the freedom to communicate from anywhere, the flip side is many people end up putting in endless time working when they should be enjoying some time away from the office. Several companies are taking a stand against the dreaded 'CrackBerry' addiction with some new company policies that are aimed at giving workers a break.
German automobile manufacturer, Volkswagen, has implemented a new policy that will put employee's BlackBerry emails into a blackout-mode outside of their workday. The device will only receive company communications half an hour before their shift begins to half an hour afterwards. While the new policy does not apply to board level executives, at least some people at VW will get some email-free time.
Similarly, a Telecommunications company known as Deutsche Telekom started a "Smart-Device-Policy" that relies on employees to claim communication-free time outside of their shifts. The program works by management making a promise that they will not expect employees to read e-mails or pick up the phone at all times outside of the workday.
Finally, Kasper Rorsted, the chief executive at Henkel, declared the week between Christmas and the New Year, 'BlackBerry-Free Week' for the management board. He said, "
I don't want to have to read mails just because someone is bored somewhere and wants to show he's busy.
"
source:
Reuters