Comcast's Xfinity app can now stream On-Demand content to the iPad
3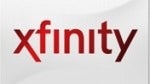 Last month
we reported
that Comcast was in the process of working on streaming of their On-Demand content to their Xfinity app for iPad and Android tablets. Now, iPad owners are the first to have the functionality in the new Xfinity TV app (version 1.1.1).
Comcast subscribers with an iPad and the Comcast Xfinity app can now access about 3,000 hours of content from Comcast's on-demand network at no extra charge. That includes movies and TV shows from HBO, Showtime, Starz, Encore, Cinemax and MoviePlex as well as TV shows from TBS, TNT, Cartoon Network, and BBC America. Selections include "True Blood," "Dexter" and "Boardwalk Empire," as well as movies like "The Hangover," "An Education," and "The Blind Side," Comcast said.
Also in Comcast's Blog posting, it is said that "The app is designed to deliver an excellent viewing experience anywhere you can access a quality WiFi connection, and we plan to launch a 3G-enabled version in an upcoming release. Plus, we'll pack the video pipeline with thousands more choices in the weeks and months ahead. Our focus for this first version of video streaming was to take advantage of the larger screen and mobile capability of the iPad, and deliver an immersive video experience. We have many enhancements and feature updates planned for the coming months, and we'll also continue to evolve the video streaming feature based on customer feedback, including extending it to more handheld devices and platforms." Other features that were already in the app include being able to view your cable TV listings, schedule recordings through MyDVR, and even change the channel on your cable box.
If you have an iPad and Comcast cable TV service, let us know what you think of the updated app, and how well (or bad) the On-Demand viewing is over Wi-Fi.
source:
Comcast Blog
and
iTunes
(download)