Clueful lets you see exactly what apps are prying into your personal data without your permission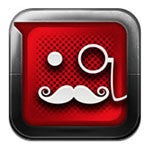 Have you ever installed an iOS app and then wondered what information the app is collecting about you? BitDefender's Clueful app now will help you answer this pressing question. One of the issues we often hear about is privacy, and users say it's very important to them. Clueful is an app that will help you protect your privacy by knowing exactly what apps are using what data on your device.
Apple requires each developer to disclose what information it accesses, and make that information available to the end user, but who actually wants to sit and read the terms and conditions for hundreds of apps they download? Clueful aims to make the process quick and easy by scanning each app and analyzing the access the app has.
We put it to the test, and gave it a try. It scanned the device, and brought back a list of apps which use data. Using Google's app as a demo, it returned the following things to note:
Possible Concerns
Tracks usage
Can read your Address Book
Could track your location
May drain battery tracking location
Things you might appreciate
Encrypts stored data
Uses an anonymous identifier
Much of the data interpretation will be up to the individual user as obviously we trust some apps more than others. It does make the data being accessed blatantly clear, so it'll allow the user to make the most informed decision as to which apps are worth the risk, and which are not.