Citigroup: RIM is missing targets on new models
6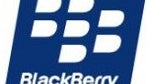 A Citigroup analyst on Thursday told clients that RIM is
missing
targets on its new devices. Some upcoming BlackBerry models have yet to be
certified
by major mobile carriers and are not yet in mass
production
according to a check of RIM's supply chain. According to the analyst, this is a major problem for RIM because the Canadian based manufacturer could be picking up market share at the expense of Nokia. The latter firm is
losing
market share as it switches from Symbian to the Windows Phone 7 OS.
Not only is RIM
failing
to get its new products out in time to take advantage of Nokia's problems, it also hurts in the attempt to get BlackBerry to be more
competitive
with the Apple iPhone and Android. Citigroup says that BlackBerry could miss getting its new products out in time for the Back-to-School sales, an important driver of revenue in the industry.
Recently, speculation was that the
global launch of its eagerly awaited BlackBerry Bold 9900 would be delayed
until September. The model and its CDMA variant, the BlackBerry Bold 9930, have been eagerly awaited by both BlackBerry fans and users of other platforms. The device combines the
awesome
QWERTY keyboard from the original Bold 9000 with a 2.8 inch touchscreen and the new BlackBerry 7 OS which includes
what RIM calls, "an elite browser"
.
RIM is supposed to release Q1 earnings on June 16th and analysts are wondering whether or not the company can meet its
expectations
for a profit of $7.50 for the fiscal year ending in March. Brokerage firm pencil pushers expect the company to report a profit of $6.35 for the year. For the first quarter RIM expects to report profits of $1.30 to $1.37 per share on revenue of just under $5.2 billion.
source:
Reuters
Recommended Stories