Chrome Beta for Android crushes competition on HTML5
33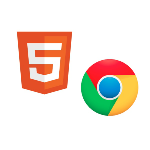 Chrome Beta for Android was just released earlier today, and we decided to put the new browser through some HTML5 tests, and the results were not just impressive for a mobile browser, they were impressive for any browser. We're sure that Sencha is working on some more
in-depth HTML5 tests
as we speak, but based on what we found in some informal testing, Chrome for Android is looking very good. This is probably for the best as Chrome Beta doesn't support Flash right now.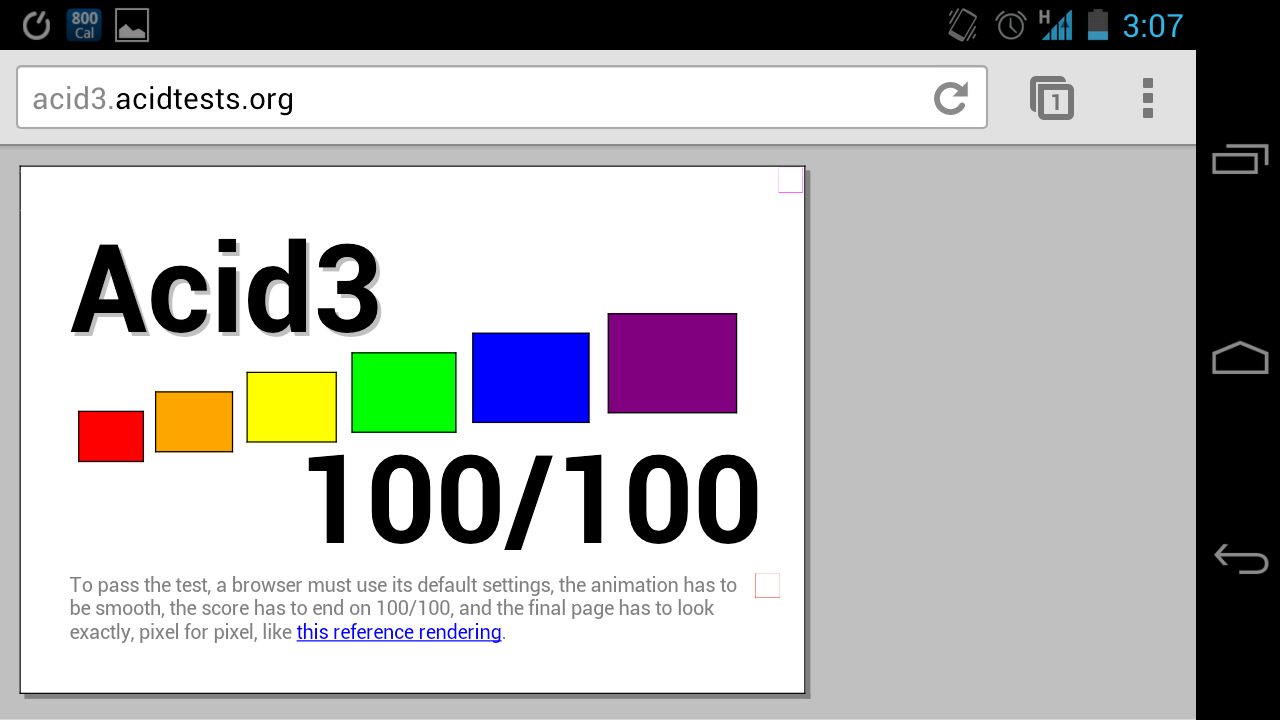 First off, Chrome for Android came up with a perfect 100/100 on the Acid3 test, and even better than that, there were no issues with the rendering. The Acid3 test has a habit of giving out a perfect score to browsers even when there are visible mistakes in the reference image, but Chrome nailed it.
Next, we went to HTML5test.com and this is where the real power in Chrome was on display. An interesting note here, when the HTML5 test picked up the browser info, it said that we were using Chrome Beta 16.0.912.75 on a Samsung Galaxy Nexus running Android 4.0.2. The interesting thing is the version number for Chrome, which is actually the version number for the current stable release of the Chrome desktop browser, even though the Chrome Beta for Android is listed in the Android Market as version 0.16.4130.199. So, it looks like Google is aiming for the same parity between mobile and desktop that Mozilla has found with Firefox (at least in version number).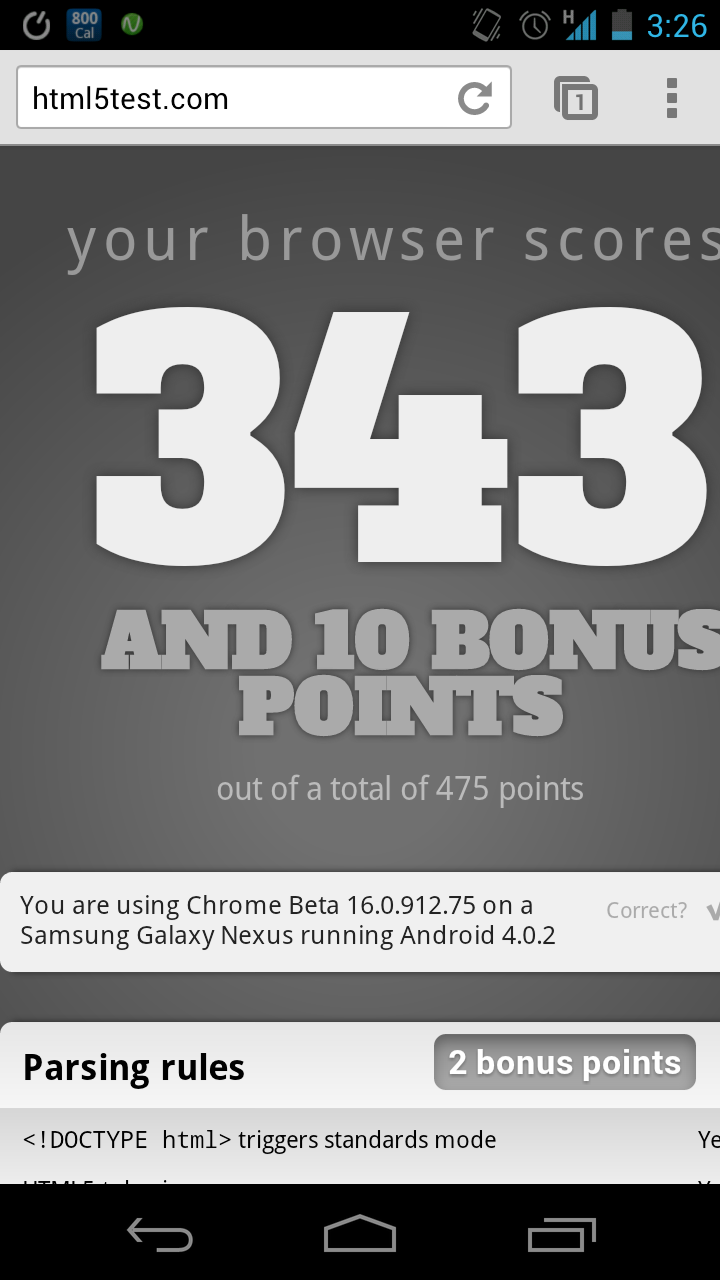 The results on the HTML5 tests were stellar. Chrome Beta for Android had an overall score of 343 out of 475 points, which not only put it well above any other mobile browsers (the next highest are Firefox 10 at 315 points and iOS Safari at 305 points, with Windows Phone 7.5 coming in dead last in mobile browsers with a score of 141 points,) but it also put the browser second amongst all browsers on mobile or desktop. The only browser higher is Chrome's desktop counterpart at 373 points.
Digging into the point system, Chrome Beta stacked up well in most categories, but lost the most points in "User Interaction", WebGL, Microdata, Local Multimedia, Notifications, and Audio API segments of the test. Of course, even in these, Chrome Beta had the same bad scores as Chrome desktop for Microdata and Local Multimedia (meaning neither could access a webcam via HTML5.)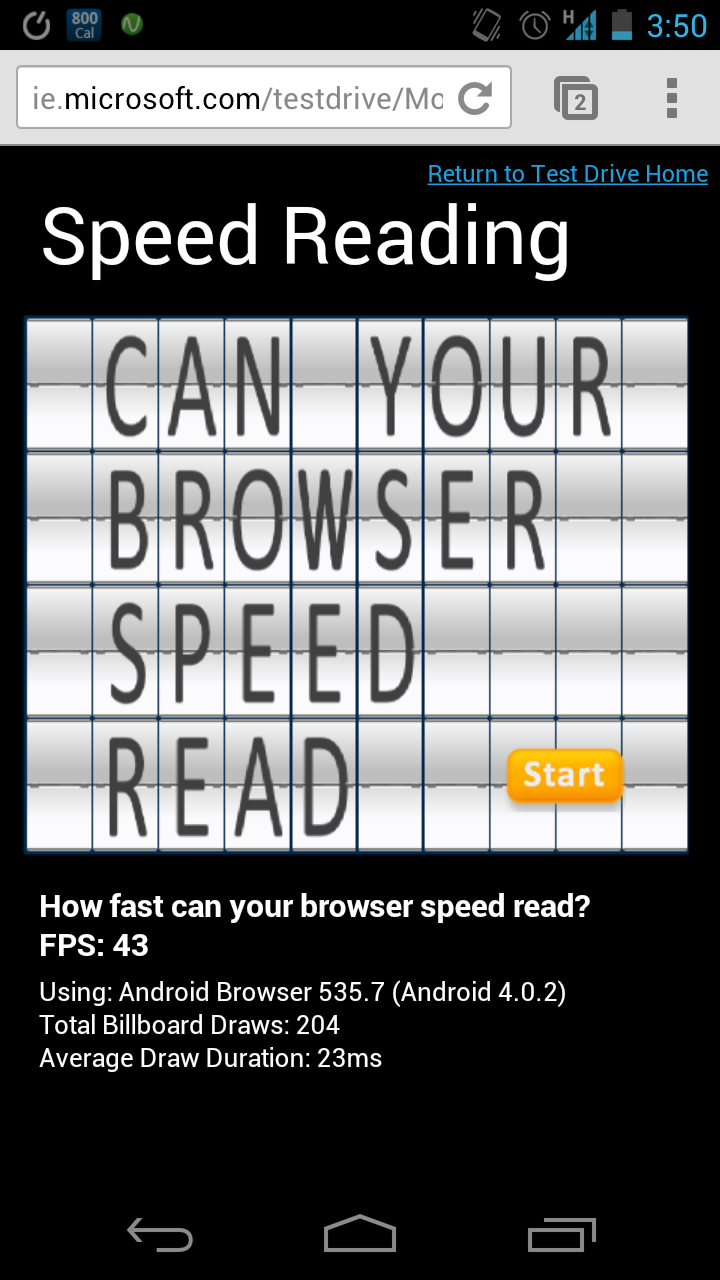 Last, we decided to take a run into Google's enemy territory and run some of Microsoft's IE Test Drive HTML5 demos to see how things ran. In these tests, Chrome Beta showed off some impressive muscle when it came to hardware acceleration. It averaged about 15 FPS on the Fish Tank demo, which isn't amazing, but does come in at twice as fast as Firefox 10. Additionally, Chrome Beta logged 43 FPS on the Speed Reading demo, which was quite speedy compared to Firefox's 18 FPS. On the same test we've seen the iPhone 4S with iOS 5 hitting a crazy 60 FPS, and the Nokia Lumia 800 with WP 7.5 coming in at around 40 FPS.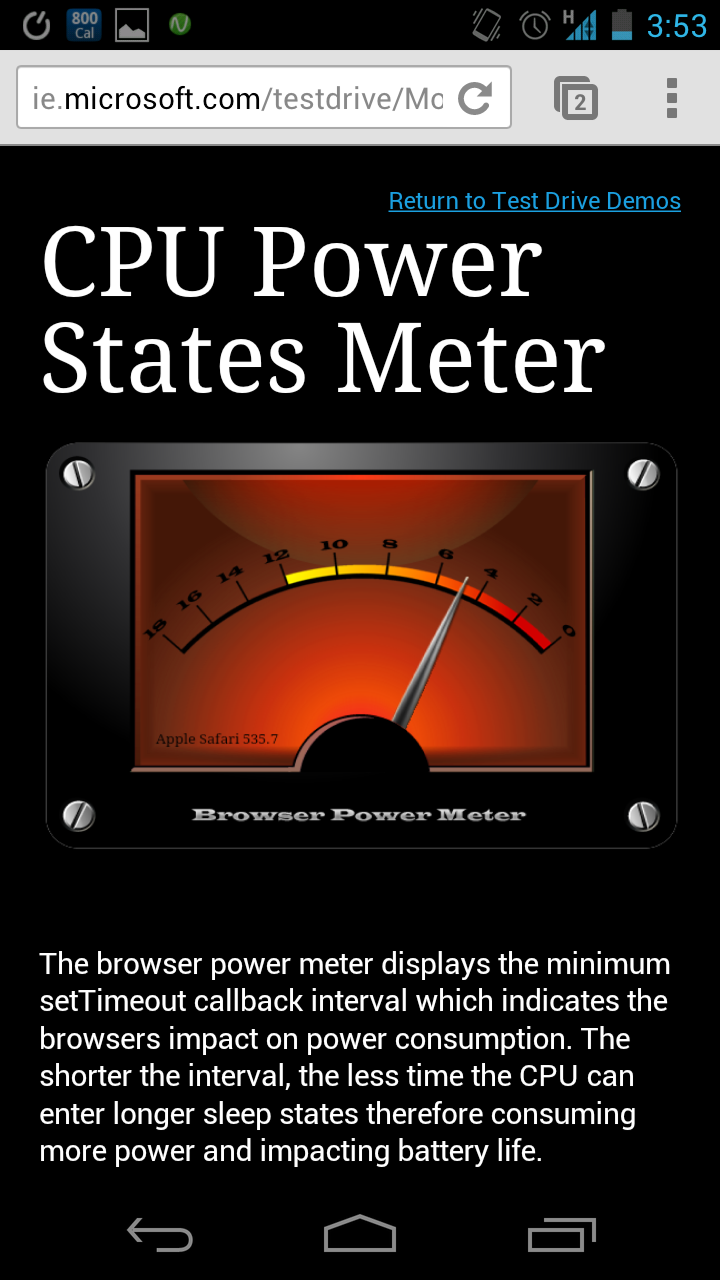 Not all of the IE tests worked out so well. It took Chrome Beta a couple tries to get our location correct with the Geolocation test, and the first attempt was off by a mile (literally one mile.) Also, the CPU Power States Meter test came up with a pretty bad score, meaning the callback interval is too short, so the CPU can't enter a sleep state, and it could effect battery consumption. Of course, no browser that we tested could post a high score on that test, including Chrome Desktop. Also, the test didn't accurately pull the browser info, claiming that we were using Apple Safari rather than Chrome for Android. So, we're not sure how reliable that test is. It seems like a test that may have been created to show off something that Microsoft built into IE simply to be able to make a test that all other browsers will fail.
Of course, the testing is just one side of it. Simply using Chrome for Android for a few minutes and you'll see how smooth it is and how well it renders pages. Maybe the best thing for us is that Chrome Beta is the first mobile browser that allows us to properly use the PhoneArena Control Panel for creating/editing our posts. That's a pretty impressive feat.
It looks like Chrome Beta is setting a new standard for HTML5 performance on mobile devices, and we are certainly impressed. We'll be looking around for more tests to perform, so if you have any suggestions, just let us know. We'll be adding the SunSpider test results to this post in a little while, but if you know any other tests, we'll give them a try. *Update* We've run Chrome Beta through SunSpider a few times and it performed admirably, but not amazingly. Firefox 10 bested it every time, averaging a total time of about 1700ms, while Chrome Beta came in at around 1900ms and the stock ICS browser at 2100ms. So, Google still has some work to do there, but it's still better than the competition as iOS 5 tends to come in at around 2300ms and IE9 on Windows Phone Mango hasn't cracked 7000ms in any test we've seen (and lower is better).