Chitika: Apple iPad hits a five-month high in North American tablet based web traffic
3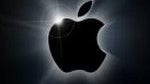 According to data mined by mobile ad firm Chitika, the Apple iPad has hit a
five month high
in the amount of mobile web traffic coming from Apple's tablets in North America. Far behind the iPad in accounting for web traffic is the Amazon Kindle Fire and the Samsung Galaxy Tab slabs. Bouncing back in May following a drop in April, the Apple iPad accounted for 82.4% of tablet-based web traffic in North America last month. That leaves a rather puny 17.6% to be shared among the remaining tablets available in the U.S. and Canada.
The web traffic figure is computed by looking at the number of ads running on free apps over the different platforms. The pool consists of 300,000 sites with 4 billion mobile ad impressions per month. In April, the iPad accounted for 81.3% of tablet based mobile web traffic in North America,
down from 81.9%
in March.
And back we go to May's web traffic figures for the U.S.and Canada which show a mighty drop off after the iPad. The
Amazon Kindle Fire
is second with a 6.5% share of North American tablet based web traffic. Thanks to Amazon's global reach and the popularity of low priced Android slabs, the Kindle Fire performed well last month. A combined group of various Samsung Galaxy Tabs garnered third place with a 4.7% share of the continent's web traffic last month, followed by the 1.6% taken by Google Nexus slates like the
Google Nexus 7
and the
Google Nexus 10
. Those two tablets are built by ASUS and Samsung respectively. In case you were wondering, the Microsoft Surface tablets were near the bottom for May with a .4% share of tablet based North American web traffic.
source:
Chitika
via
electronista