Chipotle remembers it has an iPhone app, updates it for the first time in 4 years
5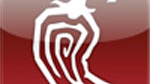 Chipotle is amazing, possibly disgusting, but amazing nonetheless. Unfortunately, Chipotle sort of forgot that it had an iPhone app, and it hadn't updated its app since 2009. Well, Chipotle finally remembered its iPhone app, and has updated it to version 3.0 with a bunch of new options. But, Chipotle hasn't really kept up with the times beyond iOS, because it still doesn't seem to realize that it would be a good idea to have an Android app.
So, version 3.0 of Chipotle's iPhone app adds a number of improvements including better localization by adding support for Spanish and French languages, as well as adding support for mobile ordering in Canada, the UK, and Paris. On the menu side of things, it has added the option to order brown rice, as well as offering dynamic menu choices with specific items available on a per location basis. Food descriptions have links to nutritional info. The navigation has been improved, and you can finally use gift cards to pay.
Overall, the app is finally useful again. There's still no option for ordering Kid's Menu items or Burritos by the Box, but Chipotle is saying that will be "coming soon".
If you want to give it a try, the app is available for free in the
iTunes App Store
.