Chinese writers attack Apple over copyright infringement
16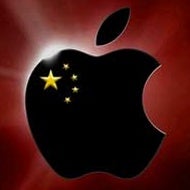 In an ironic twist of legal events, after Apple sued various companies over patent infringement,
Cupertino is now sued by Chinese writers
exactly over copyright infringement. A consortium of Chinese writers said they've filed a 12-million-yuan ($1.9 million) lawsuit. The well-known Chinese writers and bloggers were outraged about their works being pirated and appearing on the Apple App Store.
They have united in the China Written Works Copyright Society and argue that Apple has illegally published 37 of their works. Apple is charged with not protecting the unauthorized sale.
"Total theft,"
representative of the writers' society Bei Zhicheng commented. Apple is accused of illegally benefitting as well as its getting a 30% cut of the revenue.
"The download number of one best-selling book is as much as one million, which creates about one billion dollars in losses for each writer,"
Zhicheng said.
The writers were infuriated and one of them commented that Apple is "stealing money from our pockets."
Previously, in August last year, writer Zhu Jintai set a precedent by becoming the first Chinese person to sue Apple. He did manage to get his work removed from the App Store. In September, another huge 6.5-million lawsuit was filed against Apple over copyright infringement on 23 books.