Chinese authorities arrest iPhone data thieves, who made millions selling user data
11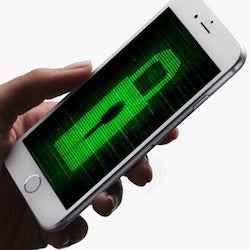 User data is probably one of the hottest stocks on the market nowadays, as technology continues to penetrate lives and households around the globe. Gadgets that collect different stats and data about their users come in various forms and shapes, but smartphones are perhaps the most common means for collection of sensitive info these days. Knowing how and why people behave is a precious resource across different spectrums of business.
Apparently the business is running hot in China, as authorities in the province of Zhejiang reportedly arrested 22 suspects in May, who apparently stole and sold user data from an Apple database. Allegedly, they were all third-party Apple distributors and had access to iPhone user data, such as phone numbers and Apple IDs.
With one bit of such information trading at anything between $1.50 and $26, those guys decided to make a buck and sold about $7.3 million worth of data, before the cuffs clicked. It has not been specified how many people have been affected by the suspects and it is not clear whether any users outside of China became victims of the theft.
It is virtually impossible to safeguard for all possible means creative criminals may dip into personal data, given how expansive technology has become. Companies, such as Apple, partner with an unimaginable amount of distributors and supply line personnel, who, at some point or another, may come in contact with sensitive (and pricey) information. The recent bust in China should serve as yet another reminder that even the customers of companies, such as Apple, where security is a top priority, are vulnerable to data theft. It seems like the best protection we can employ today is not a 6- or 8-digit pass code, but our own vigilance.
via
Engadget