Chinese Apple fans, your iPhone 6 might have been smuggled in a twinkie box!
6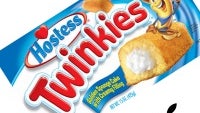 If you thought the black market for new iPhones in America is crazy, check out what's happening in China. As the government is yet to approve the iPhone 6 and iPhone 6 Plus for an official launch, scalpers keep steep prices for Apple's latest phones. The iPhone 6 is said to be running for the equivalent of $1900, while the iPhone 6 Plus is being sold for as much as the equivalent of $3250. Reportedly, the most popular color choices - Gold and Space Grey - command a steady $500 premium.
Scalpers from China and other areas where the new iPhone is not yet available flocked iPhone 6 launches over the world, with more than a dozen members of two rival import rings breaking into a fight over the limited supply at a Connecticut Apple Store. The markup smugglers get on successful re-sales can be upwards of 300%.
Chinese iPhones smugglers have to be especially creative to get their valuable stock past the heavy-handed customs. Their latest trick is to import phones in what's basically Chinese Twinkie boxes, removing the knock-off golden sponge cakes and putting iPhones inside. So if you scored an iPhone in China before the official launch, this could explain the odd sweet smell emanating from it. Additionally, smugglers have used coffee tins, toothpaste boxes, and just about anything unconspicuous and spacey enough to get an iPhone through customs.
Recently, Hong Kong customs officers managed to stop a batch of 138 iPhone 6 units heading to mainland China. They were put on display as a warning towards smugglers - check the gallery below.