China makes big mistake by accusing Samsung of "recall discrimination" over the Galaxy Note 7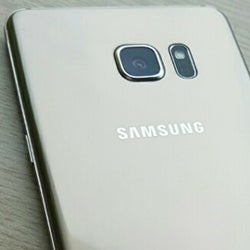 The Chinese government made a major boo boo on Thursday by scolding Samsung over what might be called recall discrimination. Chinese state broadcaster CCTV posted on its website on Thursday that Samsung was "full of arrogance" and discriminated against China by not recalling
Samsung Galaxy Note 7
units that were shipped to consumers in China.
What makes the Chinese government look foolish is that Galaxy Note 7 units earmarked for China were never supposed to get recalled. This was by design and was not because Samsung was prejudiced against China. The reason why the Galaxy Note 7 wasn't recalled in China was because it was the only market where the original units contained batteries produced by China's own Amperex Technology Limited. These are the batteries being used on the new "safe" version of the Galaxy Note 7. The batteries that exploded were made by Samsung's own SDI division and were manufactured in Vietnam and South Korea. Chinese Galaxy Note 7 units didn't need to be recalled because they already contained the "safe" battery.
While it is true that two Samsung Galaxy Note 7 units caught on fire in China, the battery was not the issue according to Samsung and ATL. What might be confusing to some working in the great propaganda mills in the country is the report that 1,858 Samsung Galaxy Note 7
test units
with the potentially lethal battery inside were recalled in Chin
a. But these were test units, and all of them were safely returned to Samsung without any problems.
Samsung reiterated on its Chinese website on Friday that the Samsung Galaxy Note 7 handsets in China are safe. It seems that the only people in the world who didn't realize this were employees of state-run CCTV who were more interested in spanking Samsung for something it didn't do instead of getting the story right.
Samsung Galaxy Note 7
source:
AndroidAuthority