China is the planet's fastest growing Android and iOS market
15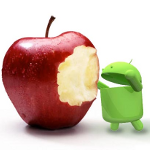 World-wide, there are 640 million devices running on either Android or iOS
with 165 million of them on U.S. soil. That is according to Flurry, and the analytics firm broke down growth country by country for the year ended last July. Of countries with at least 500,000 active devices, the fastest growing for both iOS and Android is China. The number of units activated with either OS soared a hefty 401% for the year ended in July.
"Compared to recent technologies, smart device adoption is being adopted 10X faster than that of the 80s PC revolution, 2X faster than that of 90s Internet Boom and 3X faster than that of recent social network adoption."-Flurry
Mobile devices are being adopted faster than any other technology in history according to Flurry, ten times faster than the PC revolution of the 1980's and even twice as fast as the 1990's Internet explosion. And while China might be activating Android and iOS devices at a faster clip than anywhere else, the country still trails the U.S. in overall users of the two platforms. Stateside, 165 million users have a device with one or the other OS compared to 128 million in China. These figures are not hardware sales, but are
based on devices that apps were downloaded on
.
Flurry's stats show some more room for iOS and Android sales in the States. Only 78% of those in the U.S. age 15 to 64 own a iOS or Android device. That is good news for Apple and Android manufacturers. Compare that to Singapore where the two operating systems have 92% of the 15-64 year old market.
Another chart made by Flurry shows that app use on iOS and Android devices is expanding world-wide. In July 2011, U.S. app use on the two operating systems comprised over 50% of global use of apps. A year later, U.S. use is now 36% of global app use on iOS and Android.
source:
Flurry
via
GigaOM