Chill out with TaoMix and compose your very own relaxing ambience sound
1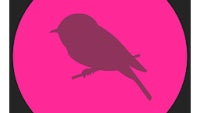 So, what's your favorite way of unwinding after a hectic day at work or school? If you're the kind of person who would treat themeselves to a set of relaxing tunes, then we have something that might grab your attention. Meet TaoMix - an app that lets you create your personal ambience for getting rid of that unneeded stress.
TaoMix has a simple and easy to use graphic interface. It starts off by presenting you with a blank screen with a ring in the middle, then it asks you to pick and place sounds of your choice. Sounds are represented by a colored circle that you can move around. Once you're happy with the results it is time to lay back and relax your personal ambience.
By now you should have figured out that the position of a sound circle relative to the ring determines their loudness, as well as the direction from which you'll be percieving them from, assuming you're wearing headphones. But the ring can be moved as well. In fact, you may set it to move slowly in a given direction, which will add variety and a gentle gradation to your ambience.
If you're wondering what kind of sounds are included with TaoMix, you may pick from over a dozen categories, which include high-quality sounds from animals and insects, moving water and winds, rain and storms, wind chimes, and even city sounds come pre-loaded, in case that's your cup of tea. Not all of them are available for free, however. TaoMix offers more than 45 different sounds, but to unlock all of them, you'll have to drop a couple of bucks on the table. Still, you're free to try and use the free version of the app for as long as you want.
| | |
| --- | --- |
| Developer: deMute | Download: Android, iOS |
| Category: Health & Fitness | Price: Free (with in-app purchases) |