Child privacy law expanded by FTC, covers social networks and apps
5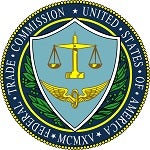 The Federal Trade Commission is changing how it applies the Child Online Privacy Protection Act of 1998 (COPPA) to encompass social networks and smartphone applications. With this new implementation, the FTC is also enhancing what it considers in the type of information collected by kids' applications and social network as personal. Applications and websites geared toward children will have to get parent's permission before pictures, video or location data can be collected.
Oddly, in contrast to some earlier
harsh words the FTC had
for Apple, Google and Microsoft, the regulatory body exempted app stores from responsibility for privacy violations by the apps they sell. Advertisements that are placed on social networks will only have to be in compliance with COPPA if they "know" that the data being collected targets children. The same would apply for software on social networks that use a "Like" or "+1" which may, in-turn provide data to advertisers that knowingly targets kids.
The new rules go into effect on July 1, 2013. Consumer advocates believe the rules can be tightened to make companies like Google and Apple have more skin in the game to protect privacy. Apple, and others, met with the FTC to object to some stricter measures which were apparently being considered. The concerns were centered on issues that dealt with data collection of applications that the companies distribute with their hardware.
This issue is obviously not settled, though it is for now with the FTC. Members of Congress have been voicing desires to strengthen COPPA and give people more control over online tracking. One member of the FTC, Maureen Ohlhausen, felt the revised rules go in the wrong direction by holding websites accountable when it is the ad tracking networks that gather data. Other privacy advocates will be pushing to bring more government involvement in how content providers and applications collect personal information.
source:
The Wall Street Journal
and
FTC