Chen says BlackBerry might design a bacteria-free phone for hospitals
25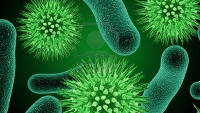 BlackBerry CEO John Chen, looking to help BlackBerry sell phones and services to hospitals, says that the company might build bacteria-free handsets. The executive made it clear that such a phone is not yet being developed by the company. The chief medical information officer at regional healthcare provider Mackenzie Health, Aviv Gladman, says that preventing patients from transferring bacteria and infections back and forth is a "
huge issue.
"
According to Gladman, doctors and nurses are supposed to wipe their phone with alcohol every time that enter and exit a hospital room. Handsets can spread germs throughout a hospital. One test conducted by the
Journal of Applied Microbiology
discovered that 20% to 30% of germs transfer between a phone and a fingertip. According to Gladman, hospital-acquired infections are one of the leading causes of death at hospitals.
Chen says that Healthcare workers will have one less thing to wipe down if hospitals employed bacteria-free 'Berrys. The executive was at Mackenzie Richmond Hill Hospital to announce a partnership with Cisco and ThoughtWire. The trio will supply doctors and nurses at the hospital with a portable messaging and alert system. BlackBerry's role is to provide the software.
John Chen has been trying to move BlackBerry away from the consumer handset market and focus the company on providing software to the enterprise market.
Thanks for the tip!
source:
BNN
Recommended Stories