Cheaper smartphones are becoming more popular, according to analysts
24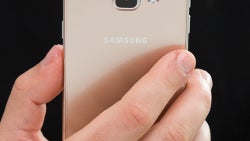 For years now, smartphones have fallen in two general categories – the "cheaper" products, suitable for more basic use and look and feel like plastic toys, and the "upper midrange" to "premium" class, with stronger hardware and better build materials and quality. However, in recent past, the line between these categories has been getting thinner and thinner – hardware has gotten so good that ~$300 smartphones can hold their own just fine in heavy daily tasks, and young companies who sacrifice a large part of their earnings just to grab a small piece of the market have brought "premium materials" to the lower-tier smartphones. This has, in turn, forced even large and establishes companies like Samsung to re-think how they go about their affordable handsets, and the metal-clad
Galaxy A series
is a good example of that.
According to market analyst company Counterpoint Research, major smartphone manufacturers have increased the selection of affordable handsets in their portfolios in order to meet a growing market demand for cheaper smartphones. It is reported that Samsung's sub-$300 smartphones made up for 40% of the company's handset models in 2014, but the number has risen to 54% by the first quarter of this year. Sammy phones priced below the $200 threshold have also increased, from 10% in 2014, to 41% in May this year.
LG's portfolio is also reported to be 65% comprised of sub-$300 models, although that was also the case back in 2014 and 2015. Apple, on the other hand, is said to be shipping noticeably more "inexpensive" devices this year. Of course, in the case of iPhones, the analyst considers devices under the $500 line to be the more affordable ones. Up until last year, just 10% of Apple's smartphones fell below this price point, this year, however, the ratio is up to 30%. This is, of course, thanks to the new iPhone SE and its 16 GB and 64GB variants, which are priced at $399 and $499 respectively.
While global smartphone growth went flat in the first quarter of this year, with almost every manufacturer seeing a year-over-year decline in shipments, it seems that there is an observable shift within the market. New smartphone users from developing markets are still unable to afford the top-tier gadgets, while many Western users are realizing that they can have a handset that meets their needs without spending top dollar for it.
This in no way means that top-tier handsets are irrelevant. In fact, in a few days, Samsung will be announcing its Q2 report, and analysts expect it to be the company's best quarter for the last two years, largely thanks to the premium
Galaxy S7
and
Galaxy S7 edge
.
Recommended Stories