Certain Angry Birds games are free for a limited time at the Windows Phone Store
15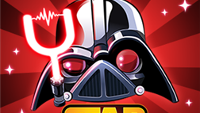 Angry Birds fans sporting a Windows Phone handset can pick up some of the fearless fowls' titles for free at the Windows Phone Store. The particular games that are on the house at the moment include the original Angry Birds, Angry Birds Star Wars I, Angry Birds Star Wars II and Angry Birds Rio. But that is in the U.S. Other countries seem to have a different selection of free Angry Birds games. In Thailand for example, Angry Birds Seasons and Angry Birds Space are free while the other titles aren't. In addition, some regions are showing Amazing Alex as being free to download.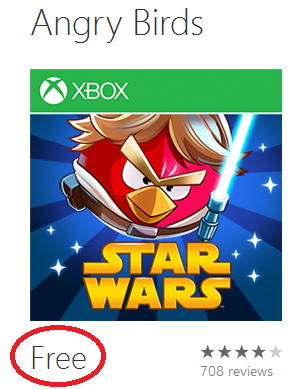 Certain Angry Birds games are free at the Windows Phone Store
The Angry Birds Star Wars II game was released only last month and allows you to join the "pork side" and play as Darth Vader or Darth Maul. And while it wasn't working when we first told you about the title in September, taking pictures with your phone of certain Star Wars Hasbro Telepod figures, brings those characters into the game.
If you're an Angry Birds player anywhere in the world, check out the Windows Phone Store to see which Angry Birds games are free. If you need to add the title to your collection, might as well download and install it now before this offer comes to an end, whenever that might be. While there is no such thing as a free lunch, there are free Angry Birds games for you to download.
source:
WPCentral