Casemaker leaks renders of the 4-inch iPhone 5se that show it stays true to the iPhone 5s' design
17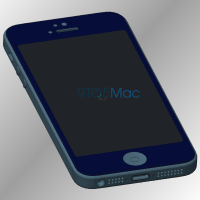 We've been hearing reports of Apple planning to launch a new 4-inch iPhone called the iPhone 5se or iPhone 6c. In a nutshell, this is a replacement for the aging iPhone 5s (2013) with much needed design and hardware upgrades. Still, we know that Apple is preserving most of the iPhone 5s' look and feel for the refreshed product, which is a sound decision, as the 5s is still a wonderfully designed smartphone.
Pouring fuel into this rumor's fire are these renders, allegedly created by a case maker in preparation for the upcoming announcements. They depict an iPhone 5se with a design that's nearly identical to the iPhone 5 (2012), complete with metal plates on the back, glass caps on the top and bottom of the back, and a FaceTime camera centered above the front facing speaker.
the 4-inch iPhone's dimensions are indistinguishable from the iPhone 5s.
According to the source, the 4-inch iPhone's dimensions are indistinguishable from the iPhone 5s', which means the new device will theoretically fit inside existing cases for the iPhone 5s. But don't hold onto this premise just yet, for Apple may have introduced some changes here and there. The renders indicate that the sleep/wake/power button has been placed on the side, like on the sixth-generation iPhones. Moreover, the case maker said that the edges of the device and the front glass panel are slightly curved around the edges. The renders differ from the schematics leaked by OnLeaks in that the latter do not show the relocated power switch, and feature a camera bump.
Although these renders don't show the Touch ID home button, the iPhone 5se will most certainly feature fingerprint security, as Apple wants the handset to support Apple Pay. As for the insides, sources claim that the 4-incher is powered by the A9 and M9 chips from the
iPhone 6s
and 6s Plus. It will also have the Live Photos feater, an upgraded iSight camera, and an NFC chip for Apple Pay. Additionally, the handset will get new Rose Gold color option to go with the familiar Gold, Silver, and Space Gray shades. The new iPhone will be sold with 16GB or 64GB of storage options, and it will be priced in the 5s' current ballpark.
Rumors have consistently pointed at March 15 as the announcement date for the new iPhone 5se, but the launch date is now rumored to be March 22 (previously, it was March 18). It is said that the company isn't planning to offer the device via a standard pre-order campaign. At the March 15th event, Apple might also present a series of new
Apple Watch
leashes (including a new Space Black Milanese Loop and NATO-style nylon straps), as well as an upgraded version of the 9.7-inch iPad with an A9X processor and a Smart Connector.
iPhone 5se leaked renders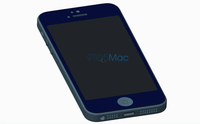 source:
9to5Mac
Also read: