Carriers miss a huge opportunity with inadequate LTE pricing models, analysts from Ovum say
20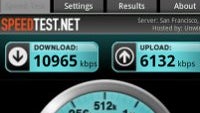 The massive worldwide adoption of
LTE has brought huge opportunities for growth
, but carriers are by large missing them with inadequate pricing schemes granting users unlimited data or large data buckets, Independent telecom analysts from Ovum concluded. While practically every user would want unlimited data, that doesn't seem like the best choice for LTE, which grants customers tremendous speeds and thus it would be easier for data hogs to corrupts speeds for the large majority of users.
This seems like the main reason behind Ovum's conclusion that many carriers failed to capitalize on the opportunity of new data models for 4G LTE:
"LTE provides operators with the opportunity to experiment with new and innovative pricing models, which allows them to find the best way of deriving revenues from the premium service. However, most operators have not grasped this opportunity. Instead, LTE tariffs in the regions Ovum analysed are dominated by unlimited offerings and large data buckets, which can be problematic,"
the analysts said.
Except for tiering data, carriers could also introduce draconian
fair usage policies
to make sure that they can support the promised speeds. Some carriers, however, like Verizon stateside, but also NTT DoCoMo in Japan, have chosen not to offer unlimited LTE data, while previously the same carriers have offered unlimited 3G packages.
Charging premiums for LTE however is a
double-edged sword
– data hikes could be acceptable only to a certain level as competition in the sector is strong. How do you relate to Ovum's findings – could tiered data actually be a good thing if it guarantees speed or would you prefer a carrier offering unlimited traffic?