Carriers in Antarctica launch the Samsung Galaxy S5 ahead of schedule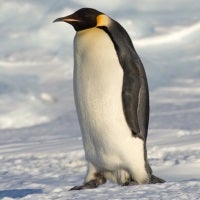 An anonymous user stationed at SouthKorea's King Sejong Research Station in Antarctica told us that theSamsung Galaxy S5 is already shipping to various settlements acrossthe frozen continent, almost ten days ahead of the scheduled April 11launch date.
Refusing to cite concrete evidence for fear of beingtraced and forced to shovel snow naked in the minus springtemperatures, our tipster pointed at Argentinian carriers Claro andMovistar, which operate GSM networks for Argentina's Antarctic bases,as the culprits. The two telecoms, our source claims, received limited numbers of Galaxy S5 units from Samsung toorganize a launch event for Antarctica, but the continent's prominentlack of advertising channels pressured them to start selling theflagship smartphone ahead of schedule.
Samsung declined to comment on thenews, dismissing it is a mere April Fools' joke.