Carriers envision "drip-casting" relief to metered data plans
30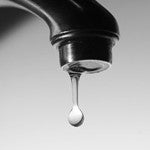 Are Verizon and AT&T tired of hearing
Sprint berate them
for their "capped" data plans, or are they trying to encourage more responsible network usage? Perhaps it's a little bit of both, but with the introduction of drip-casting customers who
missed out on unlimited data plans
will be able to find some relief to their data restrictions if they plan ahead.
Drip-casting is the idea that a movie or other large file can be made to put much less strain on a network if the data can be routed and timed for maximum efficiency. Rather than trying to watch the Dark Knight right now, if you realize the night before that you'd like to watch it (perhaps on a trip you are taking) you could order it ahead of time, and the network could then load the movie during off-peak hours, and they could route the data through less congested areas.
In exchange for your patience and forethought, the data would not count against your monthly data plan. While mobile users have traditionally expected services to be available on demand, the notion of "free" is a powerful motivator, and we could see many smartphone and tablet owners choosing to go this route. Also, with DVRs and physical movie rentals some degree of planning is already the norm for TV and movie watching, so many consumers wouldn't have to change their behavior much to take advantage of the free data.
For those who are in a hurry (or caught by surprise) all of the regular services would still be available, they'll just continue to count against your data plan like they do today. How soon can we expect to see drip-casting? Verizon technology executive Shadman Zafar thinks it will be sooner than you think, stating "All these technologies are real and ready to go, this year you'll see a lot of innovation."
What do you think? Would you be willing to plan ahead for your movies in exchange for them not counting against your data plan? Let us know in the comments below.
source:
Reuters